Although most would expect their marriage to last a lifetime, sometimes 'death (or divorce) do set a couple to part.' Losing your loved one through death or divorce is a difficult experience. Not to mention, your children or other family members left behind might take time to grieve and heal. A family is changed when a marriage ends.
After taking the time to accept everything that happened, you may want to remarry. Remarriage, however, can pose challenges to you and your family. One of them is bringing your own doubts or regrets in adjusting to a new relationship with your current partner. 
Keeping an awareness that your significant other's family might be part of your new family after remarriage is an initial step in preparing to remarry. Meanwhile, you might realize your children may not be ready to move on from your previous marriage. Your previous in-laws or relatives may also have some thoughts about your situation. 
This article will discuss several things you need to consider before remarrying, especially those related to yourself and your significant others. Acknowledging these can help prepare you and your loved ones better for remarriage.  
Things to consider before remarrying
One of the many challenges is transitioning young children and families into the next marriage. To better understand how to overcome challenges ahead in remarrying, you might consider the following first:
Emotional readiness
As someone who desires marriage and then experiences the end of a marriage, you could feel wounded psychologically or physically. It is normal for you to feel traumatized by the experience. You might find yourself grieving or healing for quite some time. 
It is important to give yourself a proper recovery. As with other life challenges, it begins with accepting you are no longer with your spouse. Give your children and family time to process everything as well. When you are ready to rebuild your life, being open about the experience with your current partner is helpful.
Read more: Rebuilding a Quality Life After Separation 
Financial implications
Maintaining a marriage includes managing the financial situation. You became the sole family provider when your former spouse passed away. But for some, when a marriage ends due to a divorce, they share custody of their children, including financial support responsibilities. There might also be a prenuptial agreement to be fulfilled. 
Considering these changes in your financial situation before you decide to start a new marriage is important. Ask yourself whether your family finances are good enough. You should adjust or recover until your family is stable financially. You should also discuss with your current partner what to expect regarding your financial responsibilities. 
Relationships with ex-spouses
You will most likely maintain communication with your former spouse, or his/her family,  when you already have children from your previous marriage. These communications would be regarding the parenting of your children and how to navigate your family dynamics after separation. 
Sorting out the reason for the separation will be a good starting point for moving forward with your relationship. Another point is to determine ways to co-parent your children and decide what commitments you and your ex-spouse are willing to make.
Family dynamics
Going into remarriage usually also brings children together. This creates a blended family with members from the previous family unit. As you and your current partner might already be accustomed to each other, your children may not yet adjust to the new family structure. This goes with how you might need to adjust too with your current partner's children and the same way around.
Before establishing a new family, you should discuss with your children whether they are ready to start again. If you are having a hard time, your children might be too. Supporting your family members will ease the experience. Having an open dialogue and unified understanding will strengthen your new family relationship.
Factors that can affect your decision
Even if you already discuss your decision with your family, other factors could still affect your decision to remarry. These factors are embedded around the social, cultural, and religious environment where you grow up or live. Albeit hard to resolve, knowing that these factors exist could help strengthen your decision to remarry.
Cultural and religious considerations
Depending on where you live and what faith you uphold, there could be some differences that you might experience with your current relationship status and your decision to remarry. Based on one study, certain cultures consider remarriage as desirable, because a whole and complete family unit is preferred over non-complete ones. From the religious side, there are certain practices you must go through before starting a new marriage. 
Social pressure
Remarrying also brings its own social stigma. Family members, such as your children or parents, might be reluctant to agree to your decision. This would also entail them not accepting your partner or their children. The same thing goes for your friends. 
However, there might also be the vice versa that happens where your family and friends encourage you to remarry. This is particularly because you might have a former partner that is violent or you have small children that need support from a complete set of parents.
Most stigma also comes to people who are divorced, as divorce might be considered taboo. On the other hand, the children that are left behind might also receive the stigma associated with their parent's divorce. Social surroundings may view the children as someone from a broken home or as victims of their parent's failure. 
In conclusion
Remarrying is an available option for you and your family, where you can have a fresh start with your new partner. Although it brings challenges involving your children, family, and friends, you will be ready to tackle those challenges if you are prepared.
Remember that you are not alone; you can seek professional help to guide you. The decision is in your hands; however, ensure you take the time to consider these things before you finally tie the knot again.
If you would like to see more resources on remarriage, check out the Family Science Labs. The lab uses the research of the Institute for Life Management Science to produce courses, certifications, podcasts, videos, and other resources. Visit the Family Science Labs today.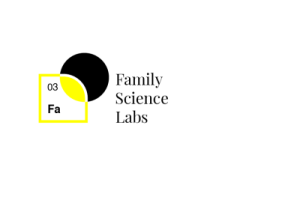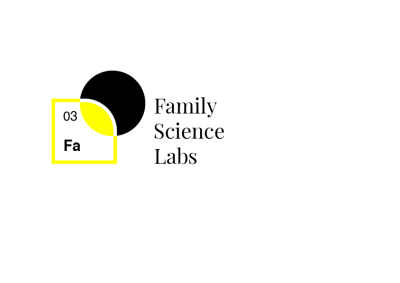 Photo by Becerra Govea Photo on Pexels