Today, take a look at anyone's phone, and you will find that social media has been a part of their everyday life. Whether it's TikTok, Instagram, Facebook, Twitter, or other sites, most people spend at least some time on social networking daily. 
Although browsing the web or surfing through social media feeds has been acknowledged as wasting time and good for nothing, growing proof suggests that social media can boost efficiency and productivity when used correctly. 
For instance, Tulu (2017) states that using social media for a few minutes doesn't unplug people from work because the moment is considered refreshing and a break. Hence, getting a break makes the forthcoming work time smarter and more productive. 
However, social media should still be channeled effectively to get optimal gains. In their study, Fusi and Feeney (2016) discovered that technology use, including social media, still appears to have ambiguous effects on work activities. Among American adults using online tools for professional purposes, 39% report higher flexibility in their working hours, but even so, almost an equal percentage report that online tools have lengthened their working time. 
Nevertheless, you don't have to delete your social media accounts right away! Billions of people use social media to share information, connect with friends and family, and learn new things daily. You can also utilize social media to widen your knowledge in a certain area and create your professional network by connecting with others.
Knowing that social media is the next big challenge in today's era, this article will help you acknowledge the possible risks and how to leverage social media to boost productivity.
Risks of social media usage in the workplace
Social media usage may lead to adverse workplace outcomes. For instance, a study by Priyadarshini et al. (2020) found that excessive use of social media in the workplace may blur the boundaries between professional and personal spaces. It may also hinder employee productivity and engagement at work. 
Moreover, addictive social media usage not only results in wastage of time, information overload, role conflict, privacy risk, lack of productivity, and low performance, but it also potentially impacts the physical and mental well-being of the employees.
In the work environment, this behavior might be supported by FoMO (Fear of Missing Out). People with higher levels of FoMO may experience more disruptions in their everyday tasks, leading to lower productivity. This explanation is partly supported by findings in an educational context where it has been demonstrated that experiencing more FoMO is associated with more disrupted activities due to notifications that social media apps could prompt (Rozgonjuk et al., 2020).
To address this challenge, companies should define strategies regarding social media and rules for employee engagement. For this reason, excessively using social media leads to shirking among employees and is time-consuming, preventing them from managing their regular workload and might lead to decreased labor productivity (Sarbu, 2017).
How to use social media to boost productivity?
Despite the risks of using social media, you can still build a routine to use them effectively. You can start by assessing what you need to begin with, what you prioritize while using, and what you shall do to make the most of using social media. Here are practices that might help you benefit from using social media:
Before using social media
Schedule your social media time
Create a clear boundary between work and social media time. Always prioritize work and use social media during your break. Give yourself a cut-off time to close social media apps and focus on other activities and responsibilities.
Narrow down your sources
Following every potential source for social media advice can be overwhelming. Too many people to be looking up to, podcasts to listen to, videos to watch, and blog posts to read. To be productive on social media, you must prioritize the most beneficial platforms. Pick which ones you see the potential for self-growth and development. 
While using social media
Build networks
Networking is crucial when finding success in business or a career. Since social media gives access to so many people across the globe, it makes for a great tool for networking. Many social media platforms have thousands of groups for people in specific fields that you can join. If you live your personal brand and your actions reflect your online presence, those relationships you build will be much more authentic and valuable.
Educate yourself
Prioritize expanding your skillset through social media, allowing you to learn new knowledge. With so many people online, follow the right people to study them, understand them, or ask for mentoring. There are also tons of amazing free resources online that will help you become better and more efficient across the board.
Share your expertise
Social media is more than just an avenue for communication, collaboration, and content-sharing. Whether it's for your business, blog, or hobby, sharing your field mastery can draw new connections. Learn how to present your experiences and achievements to connect with like-minded people. If you share content on topics that you know much about, you can begin to build credibility, and it validates that you can be trusted. This goes for more than just your online presence; it would also inspire others who may just be starting their journey in the same field.
After using social media
Log out when done with social media
Once you have reached your time limit, log out of all your social media accounts. This will deter you from accessing social media because you will need to log back in again. Pay attention to which apps are open in the background to avoid unconsciously checking social media.
Prioritize real life
Set social media aside to prioritize real life. Put away your device to enjoy time with family, friends, or just the beautiful world around you. Do something else, such as walking, reading a book, or calling a friend. When you limit social media usage, you are giving yourself more time for self-care physically and mentally.
In conclusion
Social media can be used to enhance productivity instead of just using them for doomscrolling. If you feel that quick surfing through social media is beneficial for your mental break, then you're good to go because chances are, it may increase your productivity in return. Remember, always do your utmost to finish your priorities before rewarding yourself with a social media break.
If you would like to learn more productivity tips on social media use, check out the Personal Productivity Science Labs. The lab uses the research of the Institute for Life Management Science to produce courses, certifications, podcasts, videos, and other resources. Visit the Personal Productivity Science Labs today.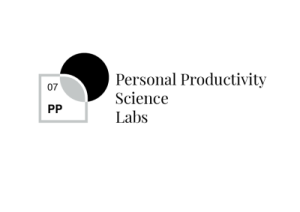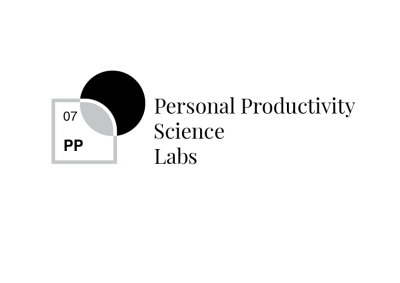 Photo by Negative Space on Pexels