Marriage has long been recognized as a social institution forming the core of what is known to be the most basic unit of society – the family. It still holds high importance in promoting social stability in today's world where society is slowly recognizing different kinds of unions. But more than that, marriage is a life-changing event for most people which unifies two different individuals with a lifelong commitment to be in each other's company.
Apart from the often romanticized aspect of it, marriage also requires couples to be ready in different aspects such as the physical, financial, and legalities that come with it. This is especially important as a married couple would have to face several ups and downs in the span of their life together that they would have to face as a team. If you're one of the many lucky soon-to-be-married individuals, you might get lost in the excitement and preparation for the ceremony, but there are several things that you should include on your getting-married checklist.
Prenuptial agreement
A prenuptial agreement or a prenup is a legal contract created by the couple before marriage. It includes a full disclosure of assets that the couple owns individually as well as provisions for any existing or yet-to-be-born child they have. Some benefits of making a prenup include clarifying financial rights during marriage, enabling the person to pass separate property to children from prior marriages, and avoiding arguments in case of divorce. In addition, this enables you and your partner to get into a financial conversation which can benefit your relationships in the long run.
There are several things to consider when creating a prenup. First, the agreement can be created at least 28-30 days before marriage, however, another opinion from a financial expert, Suze Orman, suggests taking at least six months to draw up and sign a prenup. Second, even though a prenup should be signed by both parties with the presence of a witness or notary, the couple may draft it on their own. However, getting legal help is always recommended. Finally, and most importantly, the couple should have a fair prenup that will respectfully protect the assets of both parties.
Premarital health screening
One of the vows made during the wedding ceremony is for the couple to take care of each other "in sickness or in health", and it won't hurt to start as early as possible. Premarital health screening is crucial, especially for couples who are looking to have children in the future, to detect any health problems and risks. It is essential for couples to understand each other's physicalities so they can help each other in taking necessary precautions or treatments.
Having a health screening is also one of the most important strategies for avoiding or lowering the possibility of genetic disorders and hereditary diseases in offspring, as well as other medical or psychosocial problems that might affect the marriage. You can take premarital health counseling before doing the health screening to get information about what tests to take, or afterward to help understand the results. By knowing if and what kind of medical illness you or your partner may have, you can mitigate it by immediately getting the necessary treatment.
Besides the health benefits, premarital health screening is proven to be beneficial for relationships. By going through the process of discussing the results with your significant other, you can get to know each other better. This leads to you and your partner having improvement of interpersonal skills that can improve the quality of the relationship while decreasing poor communication that may cause later marital problems. This will also benefit the quality of your future family in the long run.
However, despite its potential benefits, premarital screening is still stigmatized in some countries and cultures, hindering couples from taking it. The view is related to the religious and moral objections against pregnancy termination and marriage cancellation following the premarital health screening results. In cases where either one of the couple or both are a carrier of certain diseases or have genetic disorders, this may lead to high-risk pregnancies and birthing problems, which can be grounds to discontinue the marriage. Some fear that these consequences interfere with the will of the divine and lead to social stigma from the community, while in fact, this procedure is a necessary preventive measure to build a healthy community.
Premarital education program and counseling
Premarital education and premarital counseling are two separate programs that can help couples set realistic expectations of their marriage. These may also include couples therapy to help address important issues such as finances and children and assure that they are on the same page. Apart from the difference in how the sessions are conducted, with counseling being a private session while education is being done with a group, there is also a difference in content. Premarital education is a skill-building program that contributes to long-term divorce prevention and marriage success. Meanwhile, premarital counseling is a procedure that aims to equip couples with information on how they could advance their relationship once they are legally married.
To date, premarital education or counseling is encouraged but not compulsory in many countries and/or required only for certain couples. However, research has documented the advantages of such programs. Couples who attended premarital counseling were more satisfied with their marriages than those who did not attend similar sessions. Research on Premarital Preparation and Relationship Enhancement (PREPARE) also found that engaged couples who participated in the program showed positive gains in knowledge, felt more confident and satisfied with their relationship, and had better conflict management skills.
In conclusion
Contemporary marriages face increasingly complex challenges with today's social changes and shifting values such as the acknowledgment of the capabilities of women in the workforce and the awareness of different communities. The bonds of marriage are also now expected to fulfill the high-level needs of a person more than it was decades ago, such as an individual's self-esteem and actualization. This, consequently, requires both spouses to invest more in their relationships and make more intentional efforts to build a marriage that lasts for a lifetime.  Investing time to make a prenup, getting a health screening, and attending marriage counseling are just a few of the many ways that can help you and your partner build a better foundation for a more fulfilling marriage.
For more marriage-related content, the Life Management Science Labs' (LMSL) Family Science Labs features science-backed resources on the subject. Using the research of the Institute for Life Management Science, the lab produces courses, certifications, videos, and other tools in the field of marriage. Find out more and visit Family Science Labs today.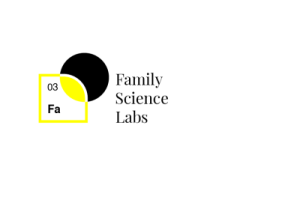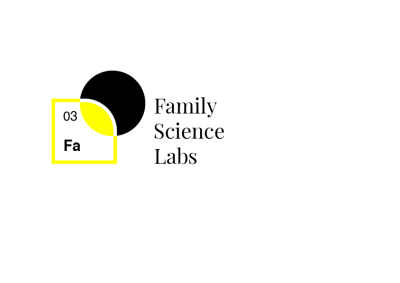 Photo by freepic.diller on Freepik