COVID-19 has changed how people live, affecting how they go about their day and work. According to Finder UK's recent research, 60% of the population in the United Kingdom has a work-from-home (WFH) setup due to the lockdown. Additionally, 26% of British people are considering continuing the setup permanently or occasionally even after the pandemic due to the positive benefits they get from working from home, such as an increase in productivity and fewer distractions.
While WFH is generally seen as a benefit, this new working culture necessitated employees to integrate their working environment and rethink their home spaces to accommodate it to enhance their productivity better.
Redesigning the home workspace has become crucial for those who want to continue to WFH and be more productive. This can be done by changing the house's layout, adding office furniture, or simply creating a good ambiance to induce a positive working mindset. One way to go about this is to have a good interior color palette to enhance the overall ambiance of a workspace.
Color is proven to be an element that can elevate the whole room. Just by adding hue and lighting, color can transform a room's ambiance.
While preferences vary among individuals, using the right interior color around your chosen workspace can influence your mood and productivity.
Enlarge space perception and productivity with color
An environment's colors and physical characteristics have a visual connection that contributes to a person's productivity. Research on 113 design students showed that color can affects individual motivation, concentration, peacefulness, usefulness, and creativity. The analysis concluded that color aids the creation of visible productive space for students.
In addition, a recent study conducted by Nattha Savavibool and Chumporn Moorapun with 80 designers saw that color, height, and area can affect spatial perceptions in the workplace. Since color applies to all surfaces of a room, the color combination of the ceiling, wall, and floor can create a different atmosphere. This implies that color combinations have a positive impact on the workspace's spatial quality.
Among the color palette, the most popular color to enlarge space perception are neutral colors which is a variety of colors blended with their brighter or darker hues. Colors such as cream, beige, and charcoal are considered good canvas that allows other details of the room to flourish. Lighter neutral colors can bring simplicity while enhancing the openness of a small room. Meanwhile, using darker neutral colors can reduce the amount of light that comes into the room to create a feeling of intimacy.
While combining colors can help set the mood for the whole area, how you use the colors is important, too. To expand the space, paint the whole ceiling and wall white. To improve the room's height vertically, paint the whole four walls gray and finish off with a white ceiling.
Another way to elongate the room is by painting the ceiling and one of the walls gray while keeping the rest of the walls white. Meanwhile, painting the ceiling with a darker color than the wall might shorten the vertical distance between the floor and ceiling. Making a focal point by painting one wall in different colors can also shorten the space horizontally.
By applying the right color in the right place, the change in your working environment will greatly affect your behavior. Color may even help to increase room cleanliness, and make the workspace feel less cluttered. Therefore, the usage of color is beneficial in creating perceptible productive space to minimize distraction, stress level, and burnout during work-from-home.
Understanding the psychological properties of colors
Color can also affect your psychological and emotional state. A 2018 study regarding the effects of a university's color interior on students found that color hue might shift a student's mood from gloomy to cheerful. In this way, color can be utilized for stimulating a particular emotion.
Several findings have also pointed toward the psychological benefits of utilizing colors within the workspace:
Warm colors: shades such as red and yellow can be attention-grabbing and are more stimulating

Cool colors: blue and green shades can help increase memory recollection by 5%

Natural colors: brown and cream colors bring the feeling of being welcomed

Bright colors: white and pink lessen aggressiveness and enhance memory vividness.
The finding also stated that some specific colors are considered exceptional because they have more power to immerse a person into a particular space:
Green hues: has a calming and refreshing effect than most colors

Pure gray: no direct impact on psychology, but extremely suppressive

Black: shows rigidness and precision

White: related to boredom or uninterest and is heavily used in a home office
Recommendations for selecting furniture and decor colors
Increasing productivity and concentration in a home office may be challenging. To help design a work-friendly environment, it is important to get inspiration from decorating ideas and furniture color combinations. Here are some recommendations to inspire you in designing your WFH setup:
Understand color trends
A scientific study compared color trends from 2016 to 2021 and found that the usage of colors to boost mental health varies over the years. Before the spread of COVID-19, pastel colors were popular to use at home. But in 2020 and 2021, gray, white, brown, beige, and blue became the most favored colors to create a feeling of tranquility. This research forecasts that intense colors are preferable in 2022, including turquoise, vibrant pink, and olive green to infuse joy and uniqueness into the space.
Distinguish space function through color
When selecting furniture colors for home offices, experts recommend using cheerful but inviting colors for the entrance, such as navy, charcoal, and forest green. Cool blue is preferable to be used behind the desktop since it can raise concentration, minimize anxiety, and reduce eyestrain. To complete the overall ambiance, you can add vibrant hues of complementary colors into the relaxation spaces, such as a yellow-gold marble table and forest green sofa to stimulate optimism.
Experiment with desk color
Selecting desk colors is crucial because it may elevate your room's mood instantly. Your desk is your home office's focal point, so it must match the rest of the decor. Even though blue and white are the most favored option for desk colors, experimenting with bolder colors are also a great option to boost energy and minimize dullness. Green, red, yellow, and brown are best colors to stimulate joy during your working hours.
Add pops of color
Even when you are striving for a calm and refreshing ambiance, adding pops of color can make the home office feel more personalized. Bold colors like bright green and gold can be implemented in small decorative items. For example, old brass and leather embellishments complemented by adding a silk rug can make a statement against a white desk.
In conclusion
Using suitable color combinations might increase your work productivity, however, keep in mind that there are colors that can do the opposite as well. By understanding the holistic benefit of using color for space perception, personality, and its psychological impact on your mood, you can enhance your working environment to be more productive.
For more content on color psychology, the Life Management Science Labs' (LMSL) Home Organization  Science Labs produces courses, certifications, and other learning materials using the research of the Institute for Life Management Science. Visit the Home Organization Science Labs today.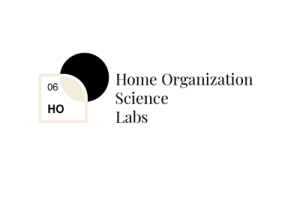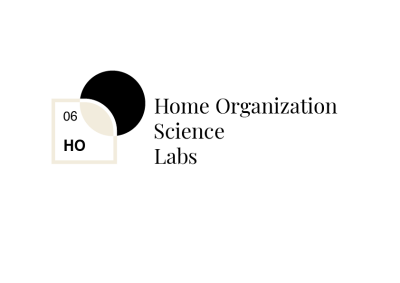 Photo by Chelsey Horne on Pexels