Divorce is marital dissolution that can be as devastating as death to the couple and the whole family. Its effect on children is especially consequential to the children's lives even years later. This is called the intergenerational transmission of divorce, in which adolescents of divorce (marriage and cohabiting unions) were found to have higher risks of divorce in their relationships. Some other risks of divorce include children's well-being and educational attainment as well as worsened mental and physical health of the divorcees.
Going through a divorce can be exhausting physically, emotionally, and financially. Without a proper understanding of how to navigate the process, it can easily take a toll on your physical and mental health, and even further on your family life. Similarly, post-divorce life can be as difficult or even more challenging as you and the rest of your family members need to adjust to the changes, acquire balance, and claim your happiness despite the crack in the family structure.
Post-divorce happiness in family
Even though the above-mentioned consequences and risks of divorce are inevitable, divorce is not purely a negative event. There are always silver linings in every event including divorce, and recovering happiness and satisfaction is more than possible. This is especially true if you were in a dysfunctional marriage where every conversation would end up in arguments and everyone in the relationship was in a constant state of being hurt physically and/or mentally.
If one is going through endless tension, stress, and dissatisfaction in relationships, ending it could be a turning point to getting in better shape in various ways. Research suggests that even though divorce is indeed traumatic in the short run, divorced individuals showed improved stress and enhanced autonomy and personal growth, especially for divorced women, compared to their married counterparts.
Furthermore, divorce can also serve as an opportunity to rebuild relationships. The idea of being alone and stigma from society might be frightening at first but the split may give you and your ex-partner some moment to reassess and develop a different approach to the relationship.
For example, in a study, children of divorce reported that they were exposed to less conflict between parents daily and have an improved relationship with their mother and father and a closer relationship with siblings. Even though these findings might seem expected given that they are physically separated, their consequences on a child's outcome cannot be overlooked, especially in cases of a high-conflict marriage.
Five ways to a happy family post-divorce
Here are some ways to help you rebuild your family life and find happiness again after a divorce.
Maintain open communication
Communication with your former partner is essential to maintaining a healthy family dynamic. This could be done only after you and your ex-partner come to terms with the separation and the degree of contact you can tolerate. Open, child-focused communication is a foundation of successful co-parenting that ensures that children remain loved, supported, and have good relationships with both parents. One strategy to maintain regular communication, especially between non-custodial parents and children is to use technology. Also, in some cases, non-face-to-face communication can be more comfortable for divorced parents with fear of engaging in unwanted conversations and conflicts.
Plan co-parenting
As divorced parents redefine their parental roles, they need to focus on co-parenting and maintaining parent-child relationships. This is especially important to buffer the negative effects of divorce on children's outcomes. Some important things to note regarding co-parenting include establishing clear boundaries between households and clarifying parenting schedules, rules, and other functional logistics, aiming for consistency between two homes to avoid confusion for the child, having one-on-one time for each child (without siblings) with each parent, and utilizing co-parenting apps and software to help divorced parents with scheduling and communication.
Navigate your life financially
Finance is one of the many aspects that are taxing and challenging both during and after the divorce process. In some cases, the financial impact of divorce can last for years until old age. As you are done with the legal process, it is time to manage your household finance, especially if you moved from double to single income. Some financial aspects you need to handle to ensure your financial life after the divorce include keeping track of income and expenses and making adjustments as needed, sorting out joint accounts and health insurance coverage, and making sure that your children are covered in the new policy.
Be open to a new relationship when emotionally ready
There is no single rule to tell when or even whether or not you should start a new relationship after a divorce. A new relationship may spark joy in your life again and fill the missing space in your family. However, to make it work, you should wait until you are emotionally ready to be in a romantic relationship again. Do your homework by reflecting on your past relationships and know what you need from the new one as well as what you should do differently. This topic should also be a part of the conversations with children. Most importantly, you should not rely on the new relationship as your only source of happiness or for the sake of having an intact family.
Seek help
As divorce may bring changes to your family life to some degree, they often require adjustments that you cannot always sort out by yourself. The best solution to find the balance is to get support from other people including family members, friends, or professionals. By reaching out for help, for example, with advice, mental struggles, or even babysitting, you have done yourself and your family a favor that can promote your family dynamics.
In conclusion
Finding back happiness after a divorce is not an easy task. It requires everyone's effort in the family to intentionally work things out together, rebound from the loss, and rebuild their family life. As things will be different during the post-divorce phase, you may want to look at it as the opportunity to lead a better life and reform new family dynamics that are more peaceful and fulfilling for everyone.
If you would like to see more science-based content about divorce, Life Management Science Labs' (LMSL) Family Science Labs provides courses, certifications, podcasts, and other learning materials on the subject. Using the research of the Institute for Life Management Science, LMSL aims to help families worldwide transcend challenges such as divorce. Visit the Family Science Labs today.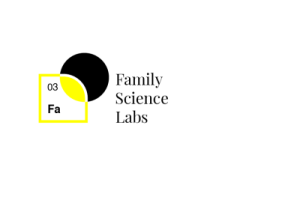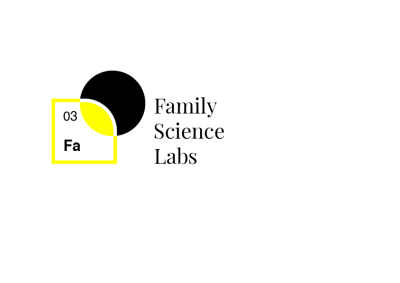 Photo by rawpixel.com on Freepik