Have you ever used your living room space for different daily purposes? Creating functional zones in your living room will help you optimize the space utilization and modify the space according to your preferences. 
By creating distinct zones for activities you tend to do most during the day, you can avoid clutter and save time and effort searching for things you need. Emphasized functional zones in a living room can also look aesthetically pleasing, organized, and inviting. 
This article will provide insights on how to use your living space efficiently and effortlessly by dividing it into multiple functional zones considering your personal needs and the size of your living area.
Assessing your home's layout and needs
Taking a critical look at your living room's layout, the size and shape of the living room, followed by any structural constraints, is important. This section will provide you with a guide on how to analyze your living room and effectively create functional zones according to your needs.
Evaluate available space and room usage
Examining the area of your living room and comprehending the spatial dynamics can assist you in making judgments on appropriate space utilization, choosing suitable furniture, and maintaining interior balance. 
Similarly, considering how you want to use your living room space is critical. Each home has its own set of requirements and customs. How do you want your living room to look? What are the main features you would like to feel comfortable and quickly do your tasks in this area? 
According to research, this notion is known as interrelated spatial organization, and it is thought to contribute to the placement of spaces according to their purpose by establishing a multilateral relationship that reacts to the residents' ever-changing demands.
Identify activities and functions that require dedicated zones
It's time for the most exciting step: identifying the activities you often carry out in your living room. This will be different for each individual and each family. 
Do you spend a lot of time working in your living room? Or do you like to use it to watch TV and unwind? Is it a play area for children, or do you want it to be a space for guests? 
In the living room, one may engage in a variety of activities. After you've finished identifying all of these activities, the next step is to designate their zones in the living room. 
Dedicating zones in the living room means splitting the space into distinct regions that serve different functions. This may be accomplished by utilizing furniture, lighting, and other design components. Open furniture, such as cupboards, bookcases, or shelving, can create separate zones without closing in the area. 
Research shows that settees, coffee tables, dining tables and chairs, a small table for the television, and a shoe rack are the common items available in each living room, followed by three activity-based zones, which were identified as "living," "dining" and "entertainment."
Key functional zones to consider
This section will discuss the key functional zones you can consider while organizing your living room:
Home office zone
The trend of working from home has drastically increased after the COVID-19 epidemic. The bedroom is usually too cozy for focused work, and most individuals use their living rooms for meetings and professional duties. 
Below are some points to consider while establishing a home office zone in the living room: 
Choose an appropriate location for your desk to fit in;

Consider the lighting for video calls and meetings;

Choose a space that is near the electricity plugins; and

Create a visual separation from the rest of the living room for privacy.
Having a little privacy while being productive and focused is the main goal, but putting a room divider may not always be an attractive solution for creating visual separation. There are various techniques to get the job done. Using tall plants, shelves surrounding the desk, and drapes may all be effective.     
Relaxation and entertainment zone
This zone of the living room is families' favorite one as its function is to help you relax and chill. Typically, the comfortable couch and TV area serve this function well, but there are several other ways in which you can personalize it. 
List down the activities that you usually do for relaxation. Adding comfy pillows on the couch with dim lighting could be a good start. Setting up an entertainment center for a theater-like experience, arranging the chairs/sofa so that the TV is visible to everybody, and setting up a gaming zone are several other ways to set up this zone for yourself. 
Exercise and fitness zone
Dedicating a specific area for exercise and fitness helps you stay motivated and always ready to get started with your fitness routine. Placing yoga mats in the living area and some storage options to keep workout essentials in this area is a must. Doing so will save you time searching for exercise equipment and ensure you enjoy your activity smoothly.
Play and recreation zone
Using furniture to divide the areas might be a great way to make a playroom within a living room. This may be accomplished by arranging furnitures and buying colorful, visually attractive carpets for children, little bean bags for youngsters to play on, and toy cabinets on the side. This keeps the clutter in the play area and the rest of the living room neat and organized. 
Multi-functional spaces
By creating a centralized area that you can use for many different activities, you can enhance the functionality of your living room even more. This space can become your go-to place to sit down to relax for a bit, read a book, or have some coffee.
Sitting zones are generally presented as having a layout including couches, coffee tables, and TV units. It's also a good idea to personalize and decorate these spots to provide you with encouragement and tranquility throughout the day. 
Organizational strategies for functional zones
Once you have finished defining and developing functional zones in the living room, the next thing to think about is organizing those zones. 
Creating functional zones in homes is far easier than keeping them organized and functioning all the time. Here are some pointers and strategies to consider:
Implement storage solutions for each specific zone
It is critical to plan and purchase storage choices for each functional zone based on its specific needs. A bookshelf, for example, is required in the home office zone to keep books and stationery organized and tidy.

Other important considerations include toy storage choices in the kids' play area or a cable management system and a DVD organizer in the entertainment room. 
Declutter and organize belongings to maximize space
The significance of decluttering cannot be overstated. Decluttering throughout the day is critical for keeping your functional zones organized and genuinely enjoying the productivity of your living space. When everything has a dedicated area, it is much easier to use and store stuff. 
Adapting functional zones over time
Adapting functional zones for future changes is as important as creating them in the first place. Let's dive into some important points to consider to increase flexibility in the design of your living room. 
Research shows that emphasis is laid on advanced architecture in incorporating functionality and usability into the house layout to accommodate the diverse needs of its inhabitants over a long period. 
Consider evolving needs and lifestyle changes
Did you ever find yourself sticking to the same organizing and arranging routine every day? This might be helpful to keep the space clean, but it may decrease functionality and efficient use of space over time. 
Being mindful of any change in living arrangements is the first step. Noticing any change in needs — guests coming over or urgent tasks that need to be done — and modifying the functional zones in the living room according to these needs is the best way to go about it. 
For example, you might need to use the home office zone for decorative purposes or to add more seating for guests during the Christmas holidays. 
Be flexible in design and layout for future modifications
Using multi-purpose furniture, which is easy to install and move around, really helps. Research indicates that furniture combined with multiple functions of lights and electronics can increase the satisfaction and convenience of users. 
This way, you can change the arrangement quickly and easily by moving the furniture around, adding and removing some pieces of furniture. 
Below are some of the points that you might need to avoid to ensure the flexibility of your functional zones in the living room:
Buying and utilizing permanent furniture pieces;

Using wall partitions that are difficult to remove;

Buying too many decorative items that take up a lot of space; and

Painting the walls in different colors according to the functional zones (opting for a neutral color scheme helps keep the space versatile for different purposes). 
In conclusion
Functional zones in homes can be useful and help you enjoy your living space more efficiently. Keeping an open mind full of innovative ideas while considering adaptability for future modifications is the key to getting started. 
Remember to jot down your needs and create zones according to the room layout and space.
If you would like to see more resources on living room organization, check out the Home Organization Science Labs. The lab uses the research of the Institute for Life Management Science to produce courses, certifications, podcasts, videos, and other tools. Visit the Home Organization Science Labs today.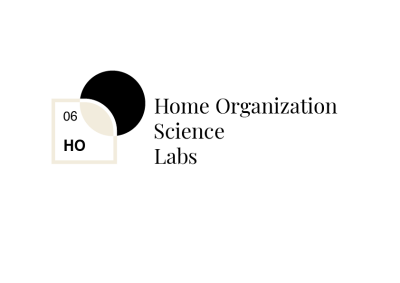 Photo by Rene Asmussen on Pexels