Culture is a way of life. It represents authenticity and diversity and encompasses shared values. With increasing globalization across the world, the celebration of cultural uniqueness and diversity contributes to social cohesion. Cultural expression promotes inclusive behavior and fosters tolerance and understanding within communities. 
Your culture and beliefs heavily influence the way you arrange your living rooms. You might be wondering how? Culture shapes your lifestyle, social interactions, and daily routines. These factors can impact the arrangement of your house, particularly in the living room, where communication and interactions often occur. 
This article will delve into cultural influences on architectural styles and décor in living spaces. Additionally, it will provide tips for effectively incorporating cultural design choices into your living room. 
Furniture and decor choices across cultures
The selection of furniture, ornaments, and decor pieces in your living room are heavily influenced by your culture and impacts the way you organize your living room. This section explores the connection between cultural identity and design preferences, highlighting how furniture and décor reflect heritage and way of life.
Read more: Unlocking the Potential of Your Living Room With Functional Zones 
Unveiling diverse furniture design inspirations
The design of the furniture is usually in harmony with one's values. In China, for instance, the ornamental patterns are typically positioned on the center axis of the furniture, and the design is usually symmetrical. This perfectly depicts the Chinese people's culture. China has always revered the oneness of nature and man. Hence, their way of thinking is represented in the style of their furniture.
Similarly, furniture can be associated as a piece of folk art and a powerful symbol of identity. The hewn chest is an important and symbolic piece of traditional Hungarian furniture. The usage of this symbolic chest stretches back to the thirteenth century. 
On the other hand, Indian furniture designs are vivid, creative, and extravagant, reflecting the culture. They employ a combination of vivid colors, beautiful yet vibrant textiles and patterns, and classic handcrafted furniture to create a unique appearance and feel in the house.
Artistry and traditions in home décor 
Cultural representation in living rooms is not limited to furniture choices but also décor. Research exploring home décor patterns in 107 cities across six continents revealed that the décor items utilized in enhancing living rooms varied across different places. For example, it was discovered that:
Towns in Scandinavia and China were frequently ornamented with plants;

The opposite was true in the Middle East, Africa, and Central Russia.
The authors discussed how this might be because plants may not be prominently reflected in Middle Eastern culture, or the dry environment may not allow for easy plant upkeep. 
Books were usually used as décor in the living room in the United States, Central/Western Europe, South America, and cities of Mexico City and Cape Town compared to places where books could only be found in other areas of the home. 
Interestingly, wall art was most prevalent in cities in India, Italy, Brazil, and the US. Cities in Russia, Saudi Arabia, and Sub-Saharan Africa, on the other hand, had fewer wall hangings and were more conservative in their decorating choices.
The use of vibrant colors in the living room was most prominent in Central Asia compared to calmer color schemes in the Caribbean and Oceania. 
Research on Hindu immigrants living in the USA shows that they might use downloaded religious posters or transport ornaments to decorate their place according to their preferences. 
Cultural factors in architecture and home design
Cultural interior design heavily influences the architecture and layout of the house. This can also be seen in the architectural style of historic buildings in different cultures and how home designs vary across the globe. 
How culture shapes architectural layouts
The architectural variety in different cultures reflects a wide range of influences. For example, the most noteworthy Hindu temples are the Shikhara, Sattala, and Pagoda. Buddhist architectural types include Stupas, Chaityas, and Viharas; in Islam, the Masjid is significant; and in Christianity, the Church is prominent. Hence, the existence of a variety of cultural systems influences the architectural design of the communities. 
This further translates into the distinctive home designs in these cultures; for example, vertical focus, as well as domed ceilings in Muslim home designs, is derived from the architectural design of the mosque. 
Similarly, a central nave surrounded by aisles is common in many churches. This pattern inspires central hallways or corridors with rooms branching out on each side, influencing home designs.
Cultural significance reflected in design
The interior design and layout of the houses in different cultures showcase distinct variations. For instance, French interiors and home design are simple but always stylish, just like French fashion. 
The luxury and refinement of French houses are enhanced by high ceilings and intricate artwork reflecting the French cultural history of grandeur and elegance. French culture values its historical roots while embracing modernity, and this balance is reflected in house designs, particularly French living rooms.
On the other hand, Japanese designs are minimalistic and modern, influenced by tradition and nature. Multi-functional designs with foldable beds, sliding screens, and low-seating tables are also prevalent in Japanese households. 
Similarly, the American style conveys a more neutral, cozy atmosphere. Decks, patios, and porches are common in house designs connecting interior and outdoor rooms. The embrace of modern technology in American culture is mirrored in house designs. Modern facilities are included in the house, particularly central heating and air conditioning, high-speed internet, and modern kitchen appliances.
Incorporating cultural elements into your living space
This section will discuss practical tips to integrate culture into your living room spaces.
Understand the culture 
Awareness of your culture and practices unique to your surroundings is key. Look around your neighborhood, the styles of the restaurants, and other buildings.
You might want to go for a fun travel experience around the city to understand the colors frequently used and loved by people and the unique symbols or furniture types used. 
Select items that hold meaningful significance 
Every society has some unique pieces, ornaments, or sacred décor pieces that are the defining features of their culture. Possessing and showcasing them in your living room indicates you own them and identify with those pieces. If you have anything that holds cultural meaning and significance to you, utilize it as a décor piece for your living space.
Choose furniture pieces that align with the cultural style 
Different cultures have different styles of furniture preferences. Some cultures embrace pieces painted with flowers or patterns, while others prefer simplistic plain furniture pieces. Make sure the furniture pieces that you choose align with the cultural style. 
Incorporate traditional crafts 
This simple technique can help make your living room unique and add an X factor to its style. Look for traditional handcrafts or souvenirs and add them to the living room decoration. You can also add cultural books or traditional magazines on the coffee table that reflect what you enjoy most about your culture. 
In conclusion 
Being aware of your cultural traditions and practices, decorating with items and furniture that hold meaningful significance in your culture, and, most importantly, respecting and valuing cultural diversity and how it translates into interior design can help you seamlessly integrate culture into your living spaces.
Culture plays a significant role in interior design and cannot be separated. Learning about cultural influences, history, customs, and design aesthetics can equip you to make educated decisions.
If you would like to see more resources on living room organization, check out the Home Organization Science Labs. The lab uses the research of the Institute for Life Management Science to produce courses, certifications, podcasts, videos, and other tools. Visit the Home Organization Science Labs today.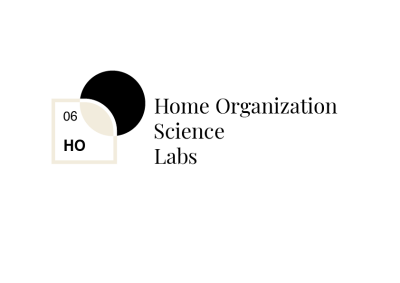 Photo by Teona Swift on Pexels