Job search is an activity defined by scholars as a process that takes place to obtain a new job. It includes several phases: goal setting, preparing required documents, and navigating the job market. Then, the dynamic process moves to the application phase, which may lead to an interview. 
The job seeker engages with the surrounding environment by making decisions, receiving feedback, and updating their plans to cope with contextual changes, such as global economic challenges.
So, an efficient job search is required so a job seeker can find a vacancy easier and smarter. In this article, you will learn the steps of job searching and how to search and apply for job opportunities productively.
Setting yourself up for success
Goal setting is the first step of your job-searching journey. From a self-regulatory perspective, job searching must be initiated with identifying goals.
These goals must be clear and attainable. For example, it is not logical to look for a job as a therapist, if you do not hold any related degrees. Remember that your goals must be SMART, where you can put achievable steps towards it.
Read more: Goal-Setting: Why You Should Set Goals 
Crafting your personal brand
The job market is like any market. It is affected by the fundamental economic concepts of "supply and demand." In other words, if you make yourself unique and scarce, your value in the job market will surge.
You can create your personal brand by identifying and highlighting your competencies, then making people know about them. Below are some helpful tips on how to promote your personal brand.
Building a compelling resume 
Your resume is a perfect place to elaborate on your personal competencies. Your resume should describe your academic qualifications, professional experience, on-campus activities, skills, hobbies, and relevant courses.
A golden hint is to understand the different styles of resumes. Each country has its own style and rules. For example, the British model prefers attaching a photo to the document; however, the American one rejects this because it may have racial and ethnic implications.
Including a cover letter in your plans
You may be asked to attach a cover letter to your job application. This is a good opportunity to explain yourself more without repeating what you mentioned in your resume. In other words, you must elaborate on your skills, career plans, and potential contributions to the organization.
Boosting your online existence
Social media networking and online websites have become indispensable to your job search. According to a survey done by Pew Research Center in 2015, 79% of American job seekers searched for job opportunities using Internet searches.
Creating a LinkedIn profile is the most important step in boosting your online presence. Here are some tips to maximize benefits from LinkedIn:
Create an appealing profile
Set a professional profile picture, update all required information, and provide details on your previous experiences.
Network with people in your industry
Search for individuals who work in similar industries or the company where you aspire to work. You can do this by merely using a relevant keyword in your search bar.
Activate the job alert button
If you use the job search "Jobs" at the top of your LinkedIn homepage, try to narrow your search using location and job type, and use different keywords. Then, activate the job alert to receive a daily notification with the latest jobs posted using the criteria as mentioned above.
Use the LinkedIn Learning platform
It has a bunch of online mini-courses that support your career and enhance your skills.
And if you work in a creative industry such as graphic design, architecture, marketing, or a relevant field, consider building an online portfolio. In this portfolio, you need to include previous pieces of your work. You can attach the link to this portfolio to your resume and LinkedIn profile, too.
Finding job opportunities
During your job search journey, you may ask yourself how people are getting recruited for posts you never saw a job opening announcement for. The answer lies in the fact that there are two types of job markets: open and hidden.
The open job market is the announced job vacancies on social networking sites, organizations' websites, newspapers, job fairs, job advertisements, etc.
While hidden job market refers to "existing recruitment opportunities that have not been the subject of an openly published job advertisement." Recruitment in this job market depends mainly on networking.
Open markets are more competitive than hidden markets because they have a lot of candidates. So, trying to invade the hidden market can allow you to find a job quicker, and to do so, you can:
Leverage the internet. Look for potential recruiters and contact them directly with your resume and cover letter.
Explore your network. It is advantageous to explore networks with your current friends and contacts, as well as with past colleagues and tutors.
Expand your existing network. Attend events related to your industry, and keep yourself updated with all news in your field.
Negotiating a job offer
Once you are accepted in a job post, you become very excited about it to the extent that you may give up some benefits or accept a lower salary.
In this step, you may consider negotiating your job offer in case it does not meet your expectations. But you need to follow these steps first:
Step 1
Understand your rights and responsibilities in accordance with the labor law in terms of minimum salary, working conditions, insurance-related benefits, and safety.
Step 2
Be aware of the current status of your job market. For example, what is the salary range for employees in your region and sector? You can get advice from Glassdoor to explore relevant employers' benefits and salary ranges.
Step 3
Finally, ask experts and human resources specialists in your field, then, decide to negotiate. Negotiation is a win-win situation. So, remember that you need to be both convincing and flexible.
Realizing the ups and downs
The job-searching journey is a mix of emotions, ups, downs, and insecurities. That is why scholars include emotions in the definition. "For most, job search is a highly autonomous, self-regulated, goal-directed, and proactive process. Especially under conditions of extended search, looking for work may involve a range of emotions for individuals as they cope with uncertainty, difficulty locating appropriate positions, the pain of rejection, and other challenges."
Additionally, the long time of waiting for a response from the interviewer is a time full of uncertainty and expectations. Coping with these emotions is an essential part of your job-searching process. So you can keep yourself productive and efficient.
In conclusion
The journey of job searching may not be a short one. That is why you must prepare well for it through planning and evaluating. You must not lose hope and get disappointed with any rejections, but take them as an opportunity to learn from your mistakes, explore your potential, and develop yourself.
The biggest challenge in the current job market is competitiveness. You must regularly add value and worth to your personal and professional brand through courses, training, reading, and pursuing postgraduate studies. In a nutshell, if you want to find a job quickly, do not stick to one method or route.
If you would like to see more resources on job searching, check out the Personal Productivity Science Labs. The lab uses the research of the Institute for Life Management Science to produce courses, certifications, podcasts, videos, and other tools. Visit the Personal Productivity Science Labs today.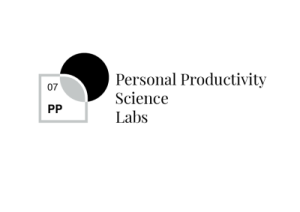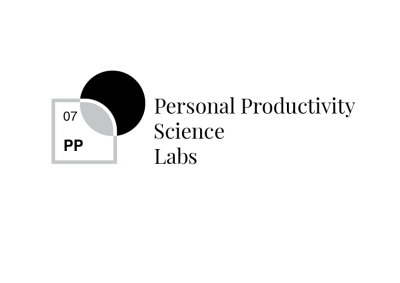 Photo by Tima Miroshnichenko on Pexels