Becoming new parents is a major life event for many people. Albeit the joy, excitement, and pride following the transition to parenthood, new parents may find that having a baby for the first time also contributes to a wide range of negative emotional experiences in response to the big changes. 
For some, the transition to parenthood is a tricky time containing discomfort and fear, as the experience of adjustment is too overwhelming than expected. According to a study, mental health problems are common during pregnancy and after birth. These generally consist of anxiety, depression, and posttraumatic stress disorder (PTSD) following a difficult birth and re-adjustment. 
New parents are prone to experience fatigue and lack of sleep and feel like they are losing control over their own lives and start to overlook their needs while looking after their babies.
Given the challenges of being new parents, support systems for parents are of paramount importance. This article will help you recognize the importance of having the family as a support system and how to provide support for new parents in your family. 
Why is it important to have the family as your support system?
Transition to parenthood marks a time of significant changes as you must adapt to the new routines, manage expectations, and redefine your roles and life goals as a couple, parents, and self. This adaptation process entails physical and psychological adjustment that may leave new parents in a state of increased vulnerability. 
Support from the family is an influential factor that contributes to how the transition is experienced. Research suggests that the bond between new mothers, their biological mothers, and mothers-in-law positively affects the new mothers as they gained confidence in going through a new role. 
In contrast, a lack of support and social connectedness with partners and other family members facilitates women's postpartum depression, which leads to marital dissatisfaction and a poor maternal-infant bond. 
Although women are usually perceived as the leading actor in childrearing practices, male partners also have an equally important role to play. A father's emotional and practical support can validate and lessen a mother's emotional, physical, and societal burden in her first motherhood. Encouragement, companionship, guidance, and assistance in daily chores may create a sense of support and shared responsibility, signifying that you both are going through it together. 
The sense of going through the first parenthood together is pivotal, as negative experiences also exist among first-time fathers. First-time fathers were reported to face negative experiences in their first parenthood: frustration, anxiety, and helplessness due to the difficulties of repositioning themselves with their partners, child, and work. Hence, recognizing the father's support system is no less critical. 
How to provide support for new parents? 
Having supportive family relationships helps new parents to deal better with stressful situations in their first parenthood. These are things you can do to establish support for new parents: 
Avoid giving unsolicited parenting advice
There is no single and absolute way of being 'good' parents. Adjusting to parenthood is a process of trial and error. It is an ongoing process of figuring out things that are best for the baby. Although giving advice may be an expression of care, giving unwanted advice may risk new parents feeling insecure during their adjustment to parenthood. 
Try not to burden new parents with things that you think they should do differently. So, keep your comments supportive when you are asked for suggestions. 
Give new parents baby essentials
Preparing baby gear might be overwhelming and, of course, costly. New parents may have their baby registry checklist, so it is a good idea to ask new parents about what baby items they need before purchasing any baby products for them. By asking them what they need, you avoid wasting your money on items that have already been prepared or given by others. Useful baby products will surely make day-to-day caregiving a lot easier. 
Offer practical help
Most new parents are concerned about looking after their babies instead of caring for themselves and the house. If you are close family members of the new parents— siblings, mother, father, or in-laws—it would be great to offer new parents practical help. You can offer to do the dishes or fold laundry. In doing so, new parents may not feel heavily exhausted by things going on at home, so they can focus on developing a bond with their infants. 
Encourage new parents to join parenting communities
New parents often need numerous sources of support. While the family support system is vital, sometimes it is also helpful for new parents to receive support from external support systems, such as new parents' support groups. This connection helps new parents gain confidence, access relevant information on child health and parenting, and expand social networks with people in a similar stage of life. 
Supporting new parents from far away
Do not feel like you cannot help out new parents in your family when you live far away from them. The truth is that there are ways to provide support for new parents, although the distance prevents you from the day-to-day ways to help: 
Checking in on them
Checking in on new parents will make them feel you are there for them, although you cannot be there in person. If you think making a call or video call will add pressure to respond, you can send them a quick message by saying, "I have been thinking of you lately," "I am around if you need to talk," or you can tell them that they are doing a great job as parents. Remember to be a 'virtual' shoulder to lean on. 
Have a meal delivered
Most new parents may have little time to prepare food for themselves. Consider asking new parents what their favorite restaurants or meals are. Use delivery service applications to order, pay, and have a meal delivered to the new parents' house. You are making it easier for the new parents to take care of themselves.
In conclusion
The early years of first parenthood are the most demanding in time and energy that could impact new parents' physical and psychological well-being. Some days might be good, and some days might be more challenging than others. Given the ups and downs following the transition to parenthood, family is undoubtedly the primary source of support for new parents. 
Family support is essential for promoting new parents' well-being, especially in transitional life events such as childbearing and childrearing. As a family, you can serve as a network of people giving a broad array of assistance to the new parents, ranging from emotional to material and practical support. You play a critical role in making new parents in your family feel heard and confident in carrying out parenting abilities.
If you would like to take your reading on childbirth further, check out the Family Science Labs. The lab uses the research of the Institute for Life Management Science to produce courses, certifications, podcasts, videos, and other tools and resources. Visit the Family Science Labs today.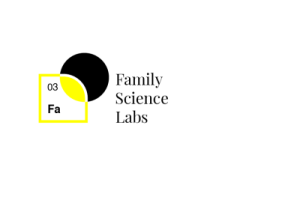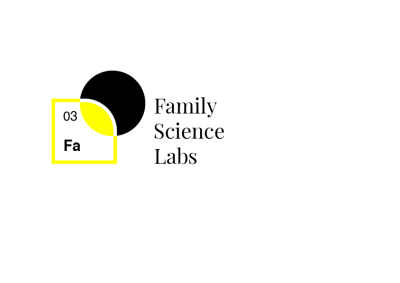 Photo by Jozemara Friorili Lemes on Pexels