Every family has their own set of regular activities that are meaningful to them. They are called family rituals. Although done regularly, different from daily routines, family rituals hold a special meaning to the family. They might be a simple no television dinner time, a holiday visit to extended family, or a birthday custom where your family has a take-out.
Albeit different for each, rituals bring a sense of regularity to family life. Rituals are also ways for family members to interact and communicate with each other. These help family members to build strong relationships and also help families to build their own unique identity.
As family rituals provide nurturance to the family, it is beneficial to start and maintain one. This article will discuss how family rituals strengthen a family, what are the different forms of family rituals, and how to start incorporating one.
Benefits of family rituals
Family rituals are powerful organizers of family life, and they can support its stability during times of stress and transition. When families face hardships, it is uncommon to find families putting their rituals aside for a while.

However, it is actually through rituals that the regularity of family life can be preserved. Below are other ways that family rituals benefit families.
Strengthens family bonds and creates lasting memories
Practicing family rituals is essentially gathering family members to interact and communicate regularly. This repetition of meaningful interactions can bring members closer to each other. This way, family cohesiveness is built. The way the rituals are done uniquely in each family also creates beautiful memories that often endure for the members.
Provides a sense of security, stability, and identity
The uniqueness of family rituals also fosters a sense of family identity. This identity is stabilized by clarifying expected roles and defining rules that imply the way a family is. Having a set of roles, rules, and rituals that are consistent will help family members to feel secure and stable.
Enhances communication and fosters emotional well-being
Family rituals encourage members to continue to spend time with one another in interactions that are affirming. This affirming environment, where family members' thoughts and feelings are accepted, builds a supportive communication system in the family. This, on the other hand, also fosters the well-being of the members.
Instills values, traditions, and cultural heritage
One research shows that rituals are widely practiced and passed on to the next generation in the family. When a family passes on their rituals, this also means they are passing on family or cultural values and traditions to their children and grandchildren. This preserves the presence of values in the family for many generations.
Different types of family rituals
Rituals can be a routine in the family, a tradition, or a celebration. There are many forms of these that you can choose to incorporate into your family life.

Daily rituals: These rituals are embedded in daily activities. It could be a morning routine, mealtime traditions, or bedtime rituals.
Weekly rituals: These are the rituals done once a week or on the weekend, such as a family game night, movie night, or outdoor activities.
Holiday and seasonal rituals: These are the rituals that occur alongside family celebrations like birthdays, religious traditions, or when a family goes on an annual vacation.
Milestone rituals: These are the rituals that families do when family members pass certain milestones, such as graduations, anniversaries, or family reunions.
How to start and sustain family rituals
Not every ritual is suitable for every family. You can choose rituals that are applicable to your family, and that every member can enjoy participating in. However, to start the rituals, you should consider the following first:
Identify rituals aligned with family values and interests
Rituals that are more aligned with family values and interests are most likely to be maintained. In one research, rituals must meet the needs of family members, such as the spouse, the children, or extended family members. The more it aligns, the more meaningful it will be for the family.
Involve family members and gather ideas
According to one research, rituals fail primarily when they are started without other members' input or consent and might be perceived as empty. As family rituals are done together, it is important to discuss with the family members what and how they want to be involved.
Create a consistent schedule 
After deciding which rituals you want to start, plan a schedule for the family to adhere to. Planning is an important part of ritual continuity. You can choose which day or time the family rituals should be conducted and for how long. You can also set rules on who will participate in what part of the activities.
Be adaptable with rituals to suit changing family dynamics
Flexibility is also needed from the family for rituals to remain a celebration of family identity. The family life cycle changes and the family may transition to other forms. Hence, family rituals might need to be adjusted following the circumstances.
In conclusion 
Family rituals bring up family interaction, communication, and relationships to be stronger. Despite facing hardships, these rituals bestow enduring benefits to the family. By seamlessly integrating chosen and adaptable family rituals, families can cultivate their identity and well-being.
Select from a variety of family rituals that suit your family's preferences. Remember to include every member in the discussion and decision of which rituals to be done. Change or replace them to preserve and reflect your family identity.
If you would like to see more resources on family rituals, check out the Family Science Labs. The lab uses the research of the Institute for Life Management Science to produce courses, certifications, podcasts, videos, and other tools. Check out the Family Science Labs today.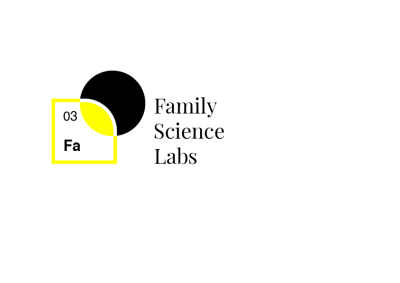 Photo by RDNE Stock project on Pexels