It is common knowledge that nature brings many benefits to people's lives. Outdoor areas of rich natural landscapes often become the top choice for people to relax. But what if there is a way to bring nature indoors?
Biophilic design is the key to adding nature to building interiors. Its pioneer, Stephen R. Kellert, developed a framework that emphasized the importance of human needs to connect with nature. When implemented, biophilic interiors can improve people's physical and mental health.
This article will guide you in understanding biophilic design, its principles, and the benefits it can bring to improve people's well-being. 
What is the meaning of "biophilic"?
Biophilic or biophilia originated from the Greek language, composed of two words, bio (translated as life) and philia (translated as friendly feeling toward/tendency toward). Thus, biophilia means a friendly feeling towards life or a tendency towards life.
The etymology of biophilia is similar to Edward O. Wilson's idea of the biophilia hypothesis. He interpreted biophilia as the inherent emotional connection between humans and other living things.
Understanding biophilic design better
The biophilia hypothesis is the core idea of biophilic design. This concept suggests that humans have a strong desire for nature. It could affect their feelings, thoughts, creativity, and spiritual growth.
By applying the biophilia hypothesis, biophilic designs reflect people's innate desire to connect with nature. Its grand purpose is to enable people to experience meaningful connections with nature in the built environment.
Throughout more than 99% of the history of the human species, people physiologically evolved in an adaptive response to natural forces. Hence, applying biophilic design can enhance nature's effects on one's health and well-being.
Principles of biophilic design
The five fundamental principles in biophilic design are:
A biophilic design requires continual and recurring interaction with nature.

A biophilic design focuses on people's adaptive responses to environments that have improved people's health, fitness, and well-being.

A biophilic design fosters emotional ties to specific environments and locations.

A biophilic design fosters beneficial interactions between people and the natural world, building a more profound sense of connection to and responsibility for the communities.

A biophilic design fosters connected, integrated, and mutually reinforcing architectural solutions.
Types of experiences
If these principles are implemented well, there will be three types of nature experience.:
Direct
Direct experience of nature refers to physical contact with the natural elements in the building. These elements include light, air, water, plants, animals, weather, landscapes, ecosystems, and fire. 
Indirect
Indirect experience of nature refers to experiencing nature through representations or imitations, such as artwork or home decor made of organic materials like wood or wool. 
Spatial
Experience of space and place refers to spatial attributes in nature that have been discovered to enhance people's health and well-being. These features may include:
The ability to see into the distance while still feeling protected (prospect and refuge),

Intricate and organized structures (organized complexity),

The ability to move around and easily navigate (mobility and wayfinding), 

A sense of a cohesive and integrated space, 

Clear and understandable connections between spaces, and 

Cultural and ecological connections to a place
Relationship with mind and body
Successful biophilic design implementation ought to have a variety of positive effects on people's bodies, minds, and behaviors. Here are some of the benefits of biophilic designs.
Physiological response
Nature is often associated with relaxation. This claim is supported by past studies that have investigated it. Yin, et al. (2020) reported that biophilic interiors could ease participants' physiological stress and psychological anxiety levels.
Zhang, et al. (2017) highlighted a specific physical benefit. They found that indoor interiors made of wood can lower blood pressure.
Cognitive function
Many pieces of research have shown biophilic design interventions are effective in improving people's cognitive skills. 
One study discovered that participants in a room with plants, bamboo floors, and windows to see scenery had better short-term memory by 14% compared to participants in a room with no windows and no indoor plants.
Another study highlighted that enclosed rooms with biophilic elements could improve creativity. 
A case study from Miller & Burton (2020) showed that when a biophilic design is integrated into the elders' sedentary lifestyle, their lives can be more meaningful. This is made possible by nature-like interiors, outdoor gardens, and welcoming accessibility for neighbors to visit and interact with the elders.
Biophilic design examples
Check out these examples of bringing nature indoors!
Biophilic Classroom
An experiment applying biophilic design in a classroom proved that the students achieved higher test scores than students in the non-biophilic classroom.
Determan, et al. (2019) designed a biophilic classroom with three striking features. The first feature is the garden of evergreens and deciduous plants outside the classroom, visible through the windows. 
The second feature is the shades with tree shadow patterns on them. The window shades can roll automatically to adjust to the classroom needs, allowing the lighting to have dynamic movements in the classroom and improving students' level of concentration.
The last feature is the visible biomorphic patterns on the floors and walls, strengthening the nature vibe in the classroom.
A Cloud in the Office: Glumac Shanghai
Biophilic design can improve well-being through increased satisfaction, a better sense of control, and a stronger connection to nature. An example from an office setting shows that sufficient daylight, access to outdoor views, and the presence of plants can improve employees' well-being.
One of Terrapin Bright Green's case studies is a biophilic office in Shanghai, China. The renovated Glumac office features a visually striking Kvadrat cloud installation that can also absorb sounds.
The design of the Kvadrat cloud is one of many symbolic references to traditional Chinese culture and nature, such as the lucky clouds, swirling patterns on the glass entry door and garden stools, and a carpet pattern resembling the flow of water or cirrus clouds.
Hotel-as-Garden: Parkroyal Singapore
Another example from Terrapin Bright Institute's project is a hotel in Singapore.
The most salient feature of Parkroyal Singapore is the visual connection with nature. There are curvilinear "sky gardens" with native tropical plants encircling the hotel's exterior every four levels. The hotel's E-shaped floor plan maximizes the number of guest rooms with views of Hong Lim Park, the hotel's sky gardens, or both.
The extensive use of indoor living plants strengthens the visual link with nature. Wood panel walls of the lobby are covered with vines, and flowering plant beds are in full bloom.
In conclusion
Now you know: buildings can be alive! Biophilic designs offer the possibility for people to live closer to nature. Naturally, it fosters people's connection to nature and promotes well-being.
If you would like to know more about promoting well-being in living spaces, visit the Wellbeing Science Labs. Using the research of the Institute for Life Management Science, the lab produces tools such as courses, certifications, podcasts, videos, and many more. Check out the Wellbeing Science Labs today.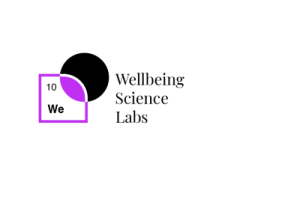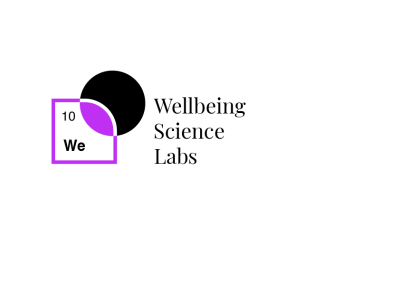 Photo by Basile Morin, CC BY-SA 4.0, via Wikimedia Commons