Greta Thunberg, Malala Yousafzai, and X González are just a few of the many inspiring teen activists that create change in the world. They break the myth that children nowadays are apathetic, egocentric, and irresponsible. Most of the youth in a survey conducted by MiSK Foundation and Economist Intelligence Unit consider global issues as crucial for the future.
As a parent, you could also take part in changing the world by encouraging your children to be more civically engaged. However, encouraging children to change the world doesn't mean that you have to push them into dangerous situations. One of the many things that your teens can do is volunteer.
Organizations to look into based on the teen's interests
There are many options for volunteering activities that your teens can participate in. Due to the variety, you need to help your children from getting too overwhelmed with the options. You should talk with your teens regarding the things they are passionate and concerned about. 
Referring to the Sustainable Development Goals (SDGs), the blueprint established by the United Nations for ending global poverty, here are a few examples of volunteering activities based on the issues your teen is passionate about.
Environmental issues
Climate change and environmental conservation have been major concerns for people across the globe, especially for the youth. 
A survey conducted by Pew Research Center indicates that Gen Z and Millennials are more likely to experience negative emotions toward environmental issues rather than the previous generations. These younger generations feel anxious and angry as they perceive these issues haven't been addressed optimally.
If your teens are compelled to take part in environmental issues, here are a few organizations that may facilitate them to take action through volunteer work. 
Scouts
As one of the largest youth movements, Scouts worldwide has been actively involved in 173 countries. Started as a program for boys aged 11-18, Scouts now consists of members for every youth and child. Scouts took part in various global issues through their numerous projects, including actions to tackle environmental concerns through tree planting, beach cleanups, and plastic bag recycling. 
Plant-for-the-Planet
To address the climate crisis and biodiversity loss, Plant-for-the-Planet aims to restore forest ecosystems by planting one trillion trees. If you're looking for environmental-related community services for 9 to 12 year old children, being a Climate Justice Ambassador may be a great choice. This role allows them to hold tree planting events and clubs, as well as be an advocate on the issues.
Heirs To Our Oceans
To tackle today's global climate crisis, Heirs To Our Oceans (H2OO) strives on cultivating changes through real-world and action-based education. This youth learning program initiates various actions toward the ocean pollution crisis, but Operation Global Sweep is the initiative that distinguishes them from other environmental organizations. By being a part of this initiative, instead of merely sweeping up the plastic waste on the ocean, your teens will also conduct a brand audit that aims to collect data regarding the corporations that contribute the most to this crisis. 
Education
According to the Global Youth Index 2022, access to quality education is one of the most important global issues to tackle. Due to COVID-19, the state of the global education system has worsened. 
According to Sustainable Development Goals Report 2022, inequality may lead to the loss of $17 trillion of lifetime earnings. 
As the changemaker for this issue, here are some volunteer works your teens may opt to choose.
Key Club
Key Club is not an organization that exclusively focuses on education issues, but the organization allows high school-aged teens to initiate actions around their communities. The Key Club chapters around the world have engaged in books donation, reading programs, and school supplies donations. If your teen is looking forward to being an active citizen and honing their leadership skills at the same time, this organization may be a great option for them. 
Teens Tutor Teens
If your 13 to 19 year old child has the advantage of academic area of expertise, Teens Tutor Teens (T3) may be a fitting choice. T3 is a nonprofit organization that aims to assist high school students to thrive in pursuing their academic success. In doing so, they allow teen volunteers with exceptional academic achievement to tutor other students who need help. 
Mental Health
Another area that experienced disruptions due to COVID-19 is people's health and wellbeing. Sustainable Development Goals Report 2022 stated that the diminished circumstances are also shown in mental health. Here are a few organizations that your child may consider choosing in their volunteering journey.
LOG OFF
LOG OFF is a youth movement that has a tremendous concern about social media's impact on youth wellbeing. Their promotion of healthy usage of social media thrives through various platforms, and your high school-age teen can take part in it. They can choose to do volunteer work by writing educational content, developing program curricula, or even pioneering the LOG OFF chapter in their community. 
Best Buddies
Best Buddies is an organization that dedicates itself to inclusivity toward individuals with intellectual and developmental disabilities (IDD). Best Buddies conducts various programs that facilitate individuals to be independent and feel valued as members of society. Your middle school and high school-aged teens may be a part of this mission by volunteering to be pen pals or buddies for individuals with IDD.
In conclusion
Since adolescence is a period of identity exploration, volunteering is a great way to help the process. Be it in the scope of well-being, literacy, or climate change issues, volunteering may help kids and teenagers understand what their callings are and ways to act on them in this society. As a parent, your job is to support them through this journey. 
Recommending volunteer organizations and activities for them to partake in could be one way to help them. As the mentioned organizations above are just a few of the many, you could also dedicate some time with your teens to do more thorough research on other volunteering opportunities.
If you would like to know more about civic engagement for children and teenagers, check out the Parenting Science Labs. Using the research of the Institute for Life Management Science, the lab produces courses, certifications, podcasts, videos, and other learning tools and resources. Visit the Parenting Science Labs today.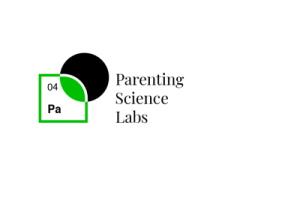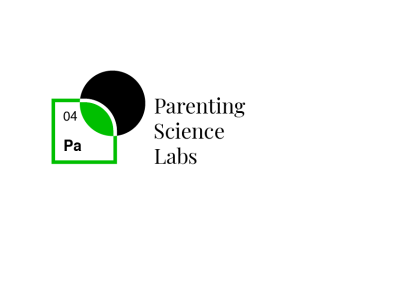 Photo by Ron Lach on Pexels