Have you ever come across a messy pile of random items in your house and did not know what to do about them? Those are clutter, which is indeed a major issue in every home. According to "The Dark Side of Home: Assessing Possession 'Clutter' on Subjective Well-being", a study led by Catherine A. Roster in 2016, researchers define clutter as "an overabundance of material possessions that collectively create disorderly and chaotic home environments."
A number of prior studies have shed light on the relationship between clutter and procrastination, and how it contributes to the development of this habit.  According to research, clutter was an elemental prediction of procrastination behavior (Ferrari et al. 2018). In this study, chronic procrastinators reported too much clutter, such as possessions and unnecessary items in their living space, and that clutter interferes strongly with the quality of their lives. 
In the context of office space, for example, one's productivity and well-being in personal workspaces can be further harmed by clutter, which can be perceived as environmental stressors and pressures. Heavy responsibilities at work can often lead employees to put their personal lives or key areas of their jobs on the back burner. The ignored or delayed decisions in this situation are clutter.  
According to research, behavioral avoidance tendencies that are motivated by anxiety or a fear of choosing the wrong value for an item are frequently linked to clutter issues (Frost & Hartl, 1996; Frost et al., 1995). As workers find it more difficult to make routine decisions on which items they should and can be thrown away fatigue-related avoidance may encourage decisional procrastination or indecisiveness (Roster & Ferrari, 2020). 
In this case, workplace pressures and psychological strains affect employees' mental and physical well-being and raise the possibility that they would adhere to avoidance behaviors to deal with work-related fatigue. For this reason, we have curated five easy tips on how to reduce procrastination by practicing decluttering on a daily basis.
Break down your decluttering activity into small bits
Decluttering can be a heavy job to do if you do not plan. One of the misconceptions that people often hold as a belief is that they can declutter the entire room, even the entire house, in a single day. The truth is, this is not realistic and will only take a toll on physical and emotional well-being. Instead of creating a stress-free zone, you will end up adding more stress to yourself and the house.
Splitting big tasks down into smaller sub-tasks might inspire you to declutter because it feels less intimidating and enables you to experience a steady stream of satisfying accomplishments. Listing the activity into achievable milestones you can do each day before and after working hours will help you to avoid being overwhelmed while decluttering. For instance, you can dedicate 15 minutes to check your pantry for expired products every morning after breakfast.
Start with the easiest area to tackle. Perhaps the living room is the least cluttered part of your house because you spend most of your time in the bedroom. Hence, you can begin inspecting the urgency in this room whether you have too many old newspapers, DVDs you no longer watch, or dying plants you need to take care of.
Done is better than perfect
Even if you do not think you can do anything flawlessly, just get started. There is this common misconception that being organized and clutter-free means every corner of your house needs to look perfect and that you need to adopt a popular decluttering system. The good news is— this is not true.
Knowing what you have, where to locate it, and creating a system that works best for you will help you function effectively in your living space. How diligently you maintain your belongings is totally up to you. Most people either give up before they even begin because perfection gets in the way and continually feel like they are not doing enough. Therefore, it is important to acknowledge that small progress matters, and even if you cannot accomplish 100% of your daily milestones right away, it does not mean you are a failure.
Hold yourself accountable by setting deadlines
Deadlines act as a commitment tool that encourages you to plan and motivate yourself, so setting them for yourself can lessen susceptibility to procrastination. Keep in mind that deadlines should be concrete, meaning there should be an exact date and time to finish the task instead of simply assigning it to do this week. It would be even better if the deadlines also motivate you to start decluttering early. 
On the other hand, the deadlines should be realistic. Instead of rushing or encouraging you to procrastinate, you should select deadlines that offer you as much time as you need to declutter. To motivate yourself, it is also important to recognize the benefits of decluttering your living space and the side effects resulting from avoiding this task.  Rather than having a single deadline in the end, it is advisable to set a series of smaller deadlines that correlate to each of the tasks you must complete along the journey to your ultimate decluttering goal.
Minimize distractions
It is more probable that you will concentrate on your activity and refrain from procrastinating if you eliminate distractions from your surroundings. For instance, it will be difficult for you to focus if your phone makes a loud noise every time you receive a notification, which will keep you constantly distracted. In these circumstances, you should use a specialized program to prevent notifications to help you focus on your task or put your phone on silent mode while you declutter the room.
If you live with other people and sometimes require you to help them with other house chores, notify them ahead of time about your decluttering plan. Let them know that you need a few hours uninterrupted to organize your room and will get back to them once you are done. This way, not only eliminate distractions, but you can also ask for their help to keep you accountable just in case you end up impulsively neglecting the plan.
Establish a reward for yourself
People frequently put off crucial chores that will benefit them in the long run because they find it more tempting to engage in short-term pleasure-seeking behaviors. As a result, by linking rewards that are enjoyable in the short term with tasks that are beneficial to you in the long run, you can lessen the possibility of procrastinating.
For example, you can reward yourself with watching one episode of your favorite TV series after successfully decluttering one cabinet in your kitchen. Another example can be ordering a nice meal for lunch once done sorting your old clothes into a box for donation. The key is to treat yourself without adding more clutter.
Similarly, you can increase the satisfaction you get from your achievements by taking small steps like writing down every activity you finish throughout the day and reviewing them at night to evaluate how much you actually accomplished. Rewards should be offered for actions that are significant enough to help you improve, but also practical enough to keep you motivated in the short term.
In conclusion
It is not a surprise that a lot of people around the world are struggling with procrastination, especially when it comes to decluttering their own space. According to a 2022 research, COVID-19 has generated distress due to the lockdown and social isolation that influences procrastination, especially in the process of adaptation to the new lifestyle. 
However, you can always attempt to regulate yourself before regulating your living environment. Think about all the comfort and peace you will gain from having a cluttered home instead of the burden. By doing so, you will be able to create a healthy and organized life not only for yourself but also for those around you.
If decluttering is an area of your life that you would like to work on, the resources available at the Home Organization Science Labs will be of great help. Using the research of the Institute for Life Management Science, the lab produces courses, certifications, videos, podcasts, and other tools. Visit the Home Organization Science Labs today.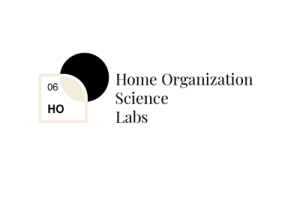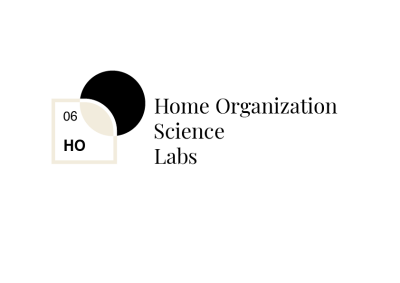 Photo by Karolina Grabowska on Pexels