The remote working system enables today's generation to become digital nomads, which refers to young professionals adopting a location-independent and frequently travel-dependent lifestyle while working digitally. 
Bali, for example, has become a popular remote work destination for digital nomads worldwide. In this case, staying in a non-permanent residence has become an excellent choice to support this lifestyle. 
If you plan to start a new course in your remote work life by switching to a budget-friendly communal life, this article is for you. Find out why co-living spaces are an excellent environment to thrive financially, socially, and emotionally.
What is co-living?
Research shows that digital nomads frequently choose short-term jobs and living arrangements over long-term home ownership to simplify their lifestyles. The consequences of loneliness and isolation are still present, despite the freedom that comes from not being confined to one location. Co-living spaces, as temporary shared establishments, offer a solution that provides remote workers with both privacy and a way to maintain social connections.
Shared accommodations, called co-living, are common among people leading nomadic lifestyles. However, it is worth taking note of the differences it has with co-housing.
Spatially, co-housing is a traditional family-style home that was not created to accommodate numerous strangers. 
On the other hand, co-living includes a furnished private bedroom and bathroom as well as shared common areas, such as dining and living room. The building structure is similar to an apartment than a typical home.
The concept of co-working is often linked with co-living. This space allows people from different companies to work in the same area with shared facilities, services, and tools. Some co-living spaces are designed with an integrated co-working space within their premises as their primary facility. However, co-working spaces are a standalone infrastructure.
Advantages of co-living
In the world of fast-paced development and innovation, flexibility is everything. Digital nomads who long to see the world must be prepared to accommodate their adventures without being bothered by housing problems. Co-living offers several advantages that can eliminate those stressful thoughts and maintain your status as a productive human being.
Diverse options
Currently, many different kinds of co-living spaces are available on the market, including single versus branded co-living (usually a franchise), small versus large scaled co-living, and varied themes and styles to target specific subgroups of digital nomads. Therefore, you can choose whichever co-living arrangement suits your needs.
Enhanced social life 
Co-living provides opportunities for its residents to be involved in various social events held by the community management team, such as movie nights, family meals, and daily hangouts. These events let you meet new people, expand social networks, and break free from the loneliness resulting from workplace isolation, increasing your well-being.
Less financial strain and flexibility in ownership 
Co-living offers individual room leases and keeps all expenses separate rather than requiring residents to find flat mates and manage shared contracts and payments. Hence, you are not jeopardizing your housemates' ability to live together when your term ends. 
Additionally, you can locate short-term co-living arrangements that last anywhere from three months to a year. If you enjoy traveling, it is the ideal solution for seeing the world and living in various locations. 
Disadvantages of co-living
The easy living and constant exposure to other people may not be for everyone. Similar to other living arrangements, a co-living arrangement also has its set of disadvantages.
Reduced privacy and solitude
Despite the ability to have a separate room and manage the lease on your own, the communal culture that the co-living spaces promote through their get-together activities might not be a good choice for people with high levels of independence and a strong need for solitude. Partaking in these activities is not mandatory, but all residents' participation is usually highly encouraged. Some co-livings even include their social event plan in the leasing agreement. 
Limited to metropolitan areas
At this stage, most co-living establishments are only available in metropolitan areas since the main marketing targets are fresh graduates and urban professionals. Therefore, co-living is yet to be common for those living in suburban and rural areas. 
Platforms and apps where to find co-living spaces
Various local and international websites enable you to search for a room in your co-living destination. The mechanism is simple: you must fill out an online application, and the leasing team will review it and determine if you're suitable for the co-living arrangement you selected. After that, you can make payments online. 
We have gathered 5 top international websites you must look out for:
This website allows you to browse more than 900 co-living spaces in more than 60 countries globally. They offer monthly leases for fully-furnished rooms with utility bills, Wi-Fi, and cleaning fees included. The rental period ranges from 1 month up to 12 months for all establishments.
Available in 12 countries, this website offers remote workers flexible short-term leases for fully-furnished accommodations such as co-living, apartments, and hotels. Like Coliving.com, Anyplace also includes utility and Wi-Fi bills in their monthly rent.
This website connects you to co-living spaces across America, Europe, Latin America, Africa (Morocco), and Asia (Bali). What makes Outsite different is that it offers contactless check-in upon your arrival. If you are keen to bring your team for a retreat, several accommodation options are available in selected countries, such as America and Portugal. 
Akin to Anyplace and Outsite, this platform primarily provides accommodation in American and European countries with limited locations in Asian countries. However, the accommodation type is more varied since it also allows you to book villas for start-up retreats. 
Discover more than 50 destination cities around the world through this website. Each co-living space has varied facilities and other exciting features, such as community and sociocultural activities. 
In conclusion
Wherever you reside, it is essential to ensure that the place you select can accommodate your professional and personal goals. Moving to a co-living space is worth considering, especially if you are a digital nomad seeking to explore new experiences and meet new people beyond the screen. With that said, the adventure starts here!
If you would like to know more about house styles, check out the Home Organization Science Labs. The lab uses the research of the Institute for Life Management Science to produce tools and resources such as podcasts, videos, courses, and certifications. Visit the Home Organization Science Labs today.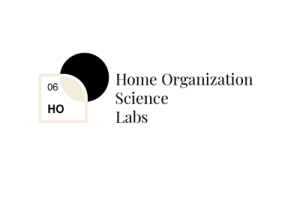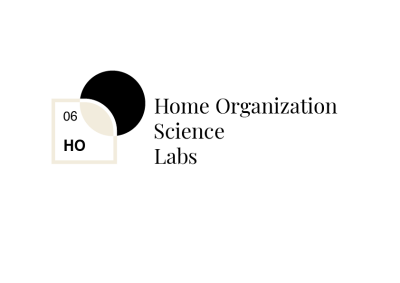 Photo by cottonbro studio on Pexels