The primary objective of a house is to provide secure shelter for its dwellers, which also serves as a place to perform activities safely. Since the stone age, the sole purpose of a secure 'shelter' that humans seek is 'a place to sleep in peace', without disruption by bad weather or sunburn. Therefore, the presence of a bedroom is essential for anyone.
An observation in 2020 showed that 39.3% of occupied residences in the US had approximately three bedrooms. Whereas, houses with shared living and sleeping spaces are stated to gain the least popularity. This implies the importance of bedrooms in affecting the homeowner's purchasing decision.
The bedroom is also an important part of life since 8 out of 24 hours a day is used for rest. According to psychological science, the home environment greatly influences an individual's psychological state. Relaxation is also stressed as one of the 5 most desired ambiances in the bedroom, alongside privacy and comfort. This implies that having a bedroom environment that supports these needs is important to sustain well-being.
However, a 2019 survey showed that 25% of 2,500 participants consider bedrooms to be the least organized space at home. 28% of them stated the disorganization had a negative impact on attitude and mood during the day. Furthermore, a majority believe that the constantly cluttered and untidy room makes them unmotivated to reorganize the space every day. By understanding the challenge of organizing the bedroom, we aim to get a clear picture of how to overcome the challenge and successfully create a peaceful sanctuary for rest.
What makes organizing challenging?
Experts and researchers have agreed that most people struggle with detachment from sentimental items. The accumulated items will pile up in no time, and make keeping clutter out of the bedroom a big challenge. There are several reasons why it is hard to accomplish: procrastination, ignorance, and difficulties in identifying which items will be organized first. 
Also, a cluttered room reflects one's personality and can be caused by a variety of reasons. Psychologists described that a cluttered room could indicate that you are overworked and don't have time to clean and organize, or that you have an excessive amount of belongings. Sometimes, changes in the family composition may also increase clutter, like having children who are rarely encouraged to clean up after themselves. 
Another factor that rose with the COVID-19 pandemic was the work-from-home setup. Today's working style is greatly influenced by flexibility. As an impact, those who do not have a separate room for a home office often need to convert their bedroom into a workspace. However, combining workspaces with a resting space may interfere with your sleep quality. Therefore, making a clear boundary between the sleeping area and the working area can be a tricky challenge. 
To address these challenges, we provide you with creative solutions that could be considered when finding the perfect balance in organizing your bedrooms:
How to overcome challenges?
Bedroom organization may seem like a hassle since bedrooms constantly get cluttered over time. However, the key to creating an inviting and well-functioning private space is by making sure the bedroom is clutter-free. To overcome the obstacles in bedroom organization, here are the most efficient way to tackle your organizing:
Bedroom zoning
According to Julie Morgenrnstern, a home organization author, separating the bedroom into several zones may help in reducing clutter. There are 3 main zones: activity zone, supplies, and storage units. The activity zone is designated for sleeping, reading, and mobilizing. Whereas, the supplies zone is dedicated to storing frequently used items. And the last zone is used for keeping away seldomly used items.
5S method
5S is a Japanese methodology to organize the room with maximum efficiency. 5S is an acronym for 'Seiri', 'Seiton', 'Seiso', 'Seiketsu', and 'Shitsuke', which can be translated into Sort, Set in Order, Shine, Standardize, and Sustain. This approach focuses on making sure everything has its designated place, so it may create a feeling of cleanliness. This method is the simplest way for individuals to perform their tasks without wasting too much time. 
Adding free space
As a place to relax, the bedroom requires several psycho-physical conditions. Bedrooms need to guarantee your privacy and safety, so it needs to be designed with your habits in mind.   
The optimum spatial arrangement can only be achieved through extra observation of your activities and mobility in the bedroom. By understanding your routine, you can provide every possible arrangement of all furniture. The key is taking correct measurements of the free space, which may enable the user to access each item with more freedom.
Adequate storage
Generally, a messy bedroom is the result of two reasons. First, the inadequate space for storage. The lack of storage in the bedroom is mainly due to the low awareness of designated belongings.   
Second, the inability to change an individual's habits. It is not easy to dispose of negative habits, such as piling up trash, ignoring messy clothes lying on the floor, and not cleaning up surfaces daily. However, this can be reduced by installing organizing bins and adequate storage. Simply ensure that each item had its place, and stay committed to it.
Frequent maintenance
The author of Organizing from the Inside Out, Julie Morgernstern, states that regular checks and tune-ups are necessary to keep the bedroom organized and clutter-free. 
Daily
Make it a habit to take 5 minutes each day to clean your bed. The bed is a large piece of furniture that will become a focal point of the bedroom, therefore it should always be kept clean and tidy. The bed is the first thing you see after a tiring day, which makes it a symbol of relaxation. By cleaning the bed daily, you can reduce stress and gain serenity.
Ongoing
Always put a box for decluttering items in the bedroom. You can always divide it into purge, donate, and sell. By implementing this habit, you can keep track of your belongings and avoid over-consumption. Make a note to empty the box once in a while, so it won't pile up.
Regular
Organizing is a process, not a once-and-for-all event. Moreover, bedrooms will certainly be filled up with more items as time goes on. To overcome this issue, do monthly purging and correspond with seasonal clothes to wear. Experts also believe that it's best to do regular tune-ups at the change of seasons. 
In conclusion
A bedroom is supposed to be a secure and private place for you, a resting point after long and busy days. Instead of procrastinating about whether to tidy up the space each day, understanding the challenges in bedroom organization will help you in overcoming the hurdles in keeping the space neat. Learning several existing methods for future recommendations and identifying new habits to develop when keeping bedroom maintenance can help you in improving well-being. 
If you would like to learn more bedroom organization tips, visit the Home Organization Science Labs. The lab uses the research of the Institute for Life Management Science to produce courses, certifications, podcasts, videos, and other learning materials. Check out Home Organization Science Labs today.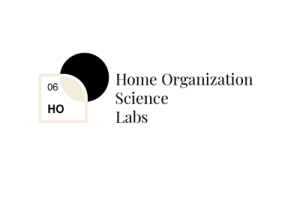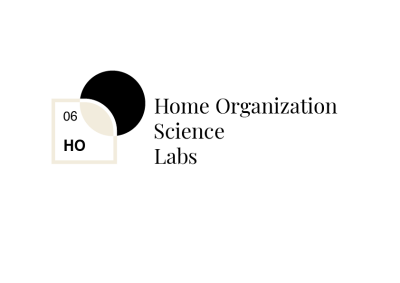 Photo by Castorly Stock on Pexels