As the coronavirus outbreak continues to surge with new variants, staying at home remains to be the safest solution. This calls for a new perspective on house design that can accommodate the new lifestyle.
According to research conducted by the
Royal Institute of British Architects
, 70% of U.K. respondents claimed that their house design has had a major impact on mental health during the pandemic. The respondents believe that, while staying at home constantly could bring negative effects to their psychological well being such as depression and anxiety, a better home design may help to boost happiness and relaxation.
Interior design responses to COVID-19
For the past two years, several studies have been conducted to capture what is needed in a home due to the lockdowns caused by the pandemic. Experts began to foresee how the interior design would adapt to the changes. In this case, health and safety have become important factors that continue to heavily influence the future of house designs. Moreover, the multifunctionality of the house, along with its appliances and furniture, is also a necessary consideration to accommodate work, study, leisure, social, and day-to-day activities all in the same place.
Multipurpose rooms and furniture
Today, a kitchen is not only a place to cook and prepare food; in fact, many households use this space to create a makeshift workspace and study area for kids. A kitchen counter now serves as a desk where kids attend online classes and do their homework. Others utilize their closet and laundry room to make an important Zoom call or record a podcast session due to the lack of a secluded, noise-free place in the house. This new way of life encourages various elements of the house to work double duty.
One design innovation researched by America at Home is to transform the first-floor guest bedroom into a quarantine room when needed. The plan is to have its entrance to the front porch for fresh air and outside access, as well as pocket doors connecting it to the rest of the house and a separate bathroom. Nonetheless, this American notion of a house might not be entirely appropriate to other parts of the world, but the idea to use a bonus room for self-isolation could be a useful alternative.
Workspace at home
Now that most of the learning and work-related activities are remotely managed from home, having an adequate space that supports concentration as well as productivity should be a priority. Dean of the Yale School of Architecture, Deborah Berke, mentioned that a separate room is needed to distinguish activities that require solitude and utmost focus from daily domestic activities. This area ideally features a door and a window with a view of the outdoors. 
Using a small desk might be less preferable as a permanent work area; normally, a functional desk for work should contain all the necessary office equipment such as a dual monitor. Nevertheless, people living in a compact house might prefer to use a portable desk that can be easily folded and moved around to save space. Having portable furniture is beneficial to expand and change the room into a multipurpose space when needed, but one should consider what can be placed on top of it.
Healing space
Solitude is also required to unplug from these productive routines. This means dedicating a space to be alone, releasing any emotional burden accumulated throughout the day, and recharging energies. Teri Slavik-Tsuyuki, one of the collaborators of America at Home's study, initiated an idea to have a secret room behind a bookcase in a master bedroom. However, this setup could be a hassle for those inhabiting a tiny living space.
Another alternative is to bring greenery into the house since natural and green surroundings in a home are proven scientifically to have a positive effect on the physical and mental health of the residents. Incorporating natural elements into the decoration might help invite a feeling of tranquility. Aside from that, growing indoor plants has become a popular hobby that people have taken to cope with the global lockdown.
Shared space and indoor-outdoor relationships
There is an ongoing debate on whether an open floor plan will die in the age of physical distancing. Some interior designers presume that it might be less appealing post-pandemic because people will continue to work and study from home, which means they need more secluded areas. However, Elisa Orlanski Ours, chief planning and design officer for Corcoran Sunshine Marketing Group, denoted that an open floor plan will remain desirable and advantageous as people need a safe space to do shared activities indoors, such as cooking together while watching TV with family members.
Staying indoors for too long during self-quarantine combined with other pandemic struggles (ie. fear of infection, financial crisis, etc.) might result in a negative psychological impact for the household. The limitation of social interactions also adds to the overall distress. In this case, optimizing outdoor space may cater to these challenges.
Having a larger porch and backyard is dominating the future outdoor setup. CEO of Dahlin Group Architecture Planning, Nancy Keenan, explained that such an area could be located next to the guest bedroom and to the family room so people can work and interact outside while remaining safe (Lerner, 2021). For urban dwellers who live in dense areas, implementing green roofs or a small garden on the rooftop or balcony are among the smart options that can be taken. 
Smart technologies and sustainable energy
Several measures are taken to minimize the spread of the virus, including adapting touchless and smart technology in interior design. A 2020 research shows that housing automation plays a critical role in adapting to the new living environment by incorporating cutting-edge computer systems with a variety of detectors and sensors, as well as remote control via mobile devices, to improve the home's ability to be controlled and managed more easily, quickly, and intelligently. This applies to the regulation of indoor environment quality (e.g. air, temperature, humidity, lights) and home security (e.g. door system, fire-prevention system).
During the COVID-19 lockdown, the energy consumption of residential spaces surged due to work-from-home habits that included frequent usage of electronic devices and other house components (Tokazhanov, et al, 2020). There are several sensible techniques to reduce and keep domestic energy consumption under control: 
A smart power strip may detect when a gadget is not in use and immediately turn off the power.

Energy monitoring systems reveal where the most energy is wasted.

Investing in solar panels to utilize solar energy for electricity can also help save on costs in the long run 

LED lamps can provide better light comfort and save energy.

Eco-showerheads can regulate daily water consumption while showering.
In conclusion
As the recent global situation opens to an advanced perspective on house design, reconfiguring the home environment requires a critical examination of what works for you and your family. A holistic approach that takes into account the spatial, physical, social, and psychological aspects of the house will help you to determine what needs to be changed. At the end of the day, the safety and comfort of your home are all that matter.
If you would like to know more about house types and styles, the Home Organization Science Labs produces courses, certifications, videos, podcasts, and other learning materials. The resources are based on the Institute for Life Management Science. Visit the Home Organization Science Labs today.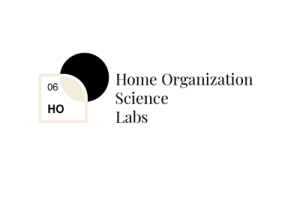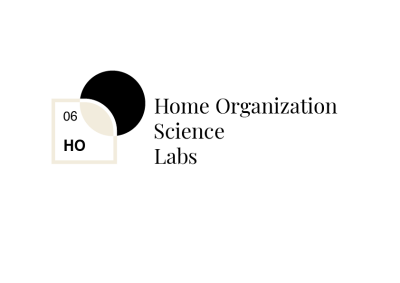 Image by rawpixel.com on Freepik