The schools closing due to the COVID-19 pandemic have driven parents in every part of the world to support their children's distance-learning education. As a result, the United States Household Pulse Surveys pointed out that the percentage of parents who homeschool their children rose from 3.2 million to 5 million in 2020.
Once the school reopened, the number of homeschooled children decreased as many parents decided to re-enroll their children in the traditional school. 
Nonetheless, the Hanover Research survey in 2021 found that 47% of homeschooling respondents — including 51% of current homeschool parents and 26% of parents who have never homeschooled — are very likely to continue or opt for homeschooling even if schools resume full in-person learning during the 2021–2022 school year. 
With the growth of interest, homeschooling would be a good option for your children's education. Any decision concerning your child's education can be overwhelming, as you need to conduct thorough research and match it with your family's needs. 
Before deciding whether homeschooling is or isn't for your family, it is best to gather more information. This article will provide you with research-based facts about homeschooling, bring to light the myths surrounding it, and help you make an informed decision. 
Myths on homeschooling 
Despite the growing number of interests, it is unfortunate to know that there are still many misconceptions revolving around homeschool education. The inaccurate information cultivates the stigma about homeschooled students, which as a result may inhibit you to consider this educational method and overlook the potential benefits for the children. Here are some of a few myths about homeschooling that have been circulating so far:
Only super genius or super religious children are homeschooled
Various studies and surveys have pointed out that homeschooling education was driven by the need to fulfill the educational needs of a "wonderchild" with exceptional cognitive abilities or to provide religious education. 
However, many students were homeschooled due to the concern of negative peer pressures, drug and alcohol abuse, and school shootings. 
Many parents chose the homeschooling alternative so they could be more involved in their children's education and to provide a more flexible curriculum that is adjusted to the children's interests (National Center of Education Statistics, 2022; Murphy et al., 2017; Neuman & Aviram, 2015). 
Due to the varied reasons, it is then false to assume that homeschooling is the educational alternative that is exclusive for faithful and genius children.
Homeschoolers are socially awkward
Few studies generated findings on how homeschooled children have equal to or better socio-emotional functioning than conventionally schooled children (Romanowski, 2006; Ray, 2017, Valiente et al., 2022; Hamlin & Cheng, 2022). 
Unfortunately, there has been a growing myth that homeschooling shapes children to be "social weirdos". It is due to the belief that homeschooling isolated the children from the outer world, thus depriving them of the opportunity for social interaction that traditional schools provided. 
In reality, the socialization process does not exclusively occur in the brick-and-mortar school environment. 
Aside from honing social skills with their family, homeschooled children may also interact with peers in their extracurricular activities such as theater, sports, or volunteering events. Due to the flexibility of designing a curriculum, parents may also design a lesson plan that enables their children to get out of the world and communicate with people, such as a visit to museums, art galleries, or zoos.
In addition, fellow parents may organize a co-op or group for homeschooling where they could   share the teaching responsibilities and provide opportunities for the homeschoolers to interact.
Homeschooling strains the parent-child relationship
Another result from Hanover Research's survey is that one of the few challenges parents face in homeschooling is resistance from children, which potentially worsens the parent-child relationship. Homeschooling is already challenging enough, as it exerts a lot of time and energy to the point that the parents' alone time is almost impossible to schedule. 
However, the survey from Hanover Research also showed how parents find that homeschooling allows the parent-child relationship to improve. It is due to more time and opportunity for parents to bond with their children. Thus, it is abrupt to assume that homeschooling will ruin the relationship between parents and their children.
In Schmidt and colleagues' (2020) diary study of parents who homeschool their children in Germany during the pandemic, it was revealed that the days parents were more actively involved in their children's learning were the days with more negative parent-child interactions. To mitigate the exhaustion of constantly assisting children's learning, parents could foster the children's autonomy by providing a self-directed learning environment.
Parents should let their children be independent in acquiring information and resolving issues rather than directing and monitoring every step of the learning process. Allowing children to be self-reliant would lead to a less turbulent parent-child relationship.
Homeschooling is expensive
It is incorrect to assume that homeschooling requires a great deal of financial cost. It was found that homeschooling is the alternative parents use to have good quality education for their children but are unable to afford private school (Hanover Research, 2021). 
Due to the flexibility of the curriculum, parents could design the learning activities and match them with the household budget. Due to the ease of technology, parents nowadays could obtain curricula, educational materials, and apps for free or at reasonable prices. 
In conclusion
Some people might find homeschooling to be a viable option for their child's education, especially since it generates benefits such as flexibility in learning, the ability to maintain quality education, more opportunities for parent-child to bond, and a more safe and more enjoyable learning environment.
Whether to homeschool or not is a decision that is personal for each family, as every family has their own dynamics to consider. However, understanding the realities of homeschooling is important as it allows parents to make an informed decision regarding their children's education.
If you would like to know more about homeschooling, visit the Parenting Science Labs. The lab uses the research of the Institute for Life Management Science to produce courses, certifications, podcasts, videos, and other tools. Check out the Parenting Science Labs today.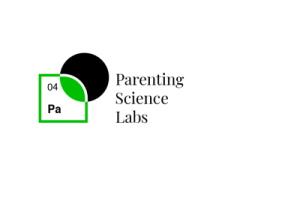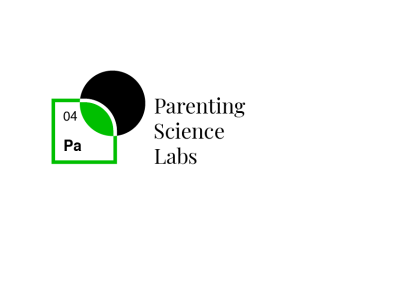 Photo by RODNAE Productions on Pexels