The COVID-19 outbreak changed many things including the office environment. Due to the need for isolation, there was a 30% increase in the number of employees working from home.
However, research reveals that there are many problems related to home office management that result in decreased efficiency and productivity at home. If these problems are left unresolved, they could have a negative impact on one's health. These problems include disorganized chairs and desks, incorrect monitor placement, inadequate lighting, etc.
In family life, Magee et al. (2000) discovered when office work is brought into the home, a disruption of boundaries between family and work can happen which inflicts serious consequences.
Home organization is one way to solve the problems stated above. This article will provide you with some easy steps to set up a proper home office that can support your productivity.
Why organize a home office?
A home office is a room in an individual's house that is dedicated to being used as a workplace and equipped with work-related facilities (e.g. telephone, computer, workstation, facsimile, etc). Setting up a home office has the ultimate goal of separating the workspace from the family room.
Working from home can be challenging especially when in the presence of family members. Study shows that dedicating a private space for a home office can help to establish boundaries between family life and work. In addition, it can help you reduce distractions from family members and unwanted noise.
Rogberg (2021) finds that setting up a specific space and using furniture that is similar to a conventional office might help you to increase work productivity at home because you have a space to organize your desk, wall, storage, etc. Doing so also provides you with the avenue to express yourself by adding some of your favorite things, such as a picture, plants, sports memorabilia, and others that can make your home office become more aesthetically pleasing and a comfortable space to work at.
Entering a well-organized home office also helps awaken subconscious cues into working mode and prompts you to work properly just like in an actual office, instead of working in your bedroom which is associated with sleeping.
How to organize a home office in 4 easy steps
If you're not sure where to start organizing your home office, here are some simple, easy steps:
Set up proper lighting
A study revealed that poor or too bright lighting harms your eyes and overall health. One of the easiest things you can do is to put a desk lamp at the corner of your table to improve lighting conditions.
However, you also need natural light, but make sure that it's not too bright so you don't get eye strain. You can put a curtain to dress up the window, so you can control the lighting intensity in your home office during the day. You can also use light-filtering drapes for a softer effect.
Use aromatherapy
From a psychological perspective, aromatherapy can have a positive effect on emotional learning, conscious learning, conscious perception, and belief or expectation. In working environments, you can use aromatic scents such as rosemary, jasmine, citrus, and peppermint to increase your cognitive performance, memory, alertness, and accuracy, and also boost your mood.
You don't have to buy expensive things
You might think that purchasing new, expensive supplies for the home office is a must. However, there are other more cost-efficient ways to equip your home office without shelling out big bucks.
Using a stack of books as monitor or laptop support
Working in front of a monitor for a long time can result in sore neck muscles and eye strain. Especially if you are working with your laptop which has a non-optimal position for the monitor. You need to put the monitor or laptop on a riser as support. You can use a stack of books and put the monitor or laptop on top of that, so the position is not too low for you.
External mouse and keyboard for laptop users
Along with using a stack of books, using an external mouse and keyboard, instead of relying on the laptop's keyboard and trackpad, are necessary so you don't have to lean forwards to reach them.
Pillow or soft material for chair backrest
You don't have to buy an expensive chair to feel comfortable while working from home. You can put a pillow or other soft material on the backrest or on the chair itself.
Establish "Do Not Disturb" rules
Building a home office can affect the household structure and change its existing territories. To limit interruptions, hang a 'Do Not Disturb'  sign on your home office door.
What if there's not enough room in the house?
If you cannot designate a private room for your home office, you can also use a 'portable home office'. You can use a foldable table and chair as a workspace that you can put aside when you are done. However, you still need to consider choosing a space where to set up your portable home office. Most importantly, it should be free from distractions and allows you to work productively.
In conclusion
A home office is a private room in the house that is organized to support your work productivity when working from home. It's not always easy to set up a home office or some may not always have the available room for it. But there are some easy solutions you can take such as making use of foldable office chairs and desks and being resourceful with available items at home.
If you would like to know more about home office organization, check out the Home Organization Science Labs. The lab uses the research of the Institute for Life Management Science to produce courses, certifications, podcasts, videos, and other resources. Visit the Home Organization Science Labs today.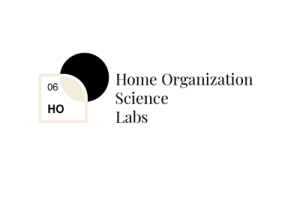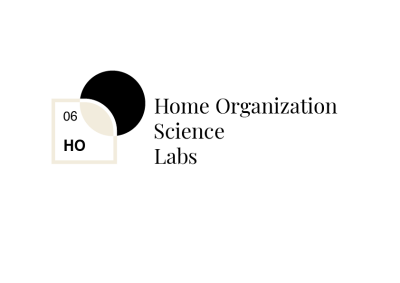 Photo by Karolina Grabowska on Pexels