Nowadays, the lack of storage space concerns in tiny houses arises in metropolitan cities. Big cities are facing urbanization due to the increasing population, which comes from suburban and rural areas, making location, neighborhood, and accessibility more important when choosing specific house types and sizes. However, the rising housing market value in big cities has made it harder to search for affordable big spaces connected to the city's transportation.
According to a 2020 study, many aspects impact human relationships with their homes. Health crises, the growth of telecommuting, and government initiatives influence people's behavior in purchasing home equipment. As a result, leisure-related items became a problem to store. The study also shows that 29.5% of respondents said they had trouble keeping games and toys, and nearly a quarter said they had trouble storing magazines and books. The most troublesome item is sports equipment (36.5%). 
Moreover, there has been an issue with people being organized at home. Based on a 2020 survey on home organizing and clutter, 54% of Americans indicated they were overwhelmed by a cluttered home. Glasses, phones, keys, shoes, and TV remotes are the top five items that individuals routinely misplace at home. This implies that many residents need help in organizing and utilizing home storage.   
Why Utilizing Empty Space Helps?
A good house should be able to accommodate the resident's needs. Although a newly-bought, empty home might appear spacious, tiny houses have constrained spaces too. Therefore, an architecturally-based spatial arrangement of the house's functional components is needed to optimize the space available. The unused space under the stairs is a good example of incorporating additional storage space.
A well-designed storage system is needed to create a tidier space. An efficient storage system makes it possible to generate additional space without increasing the size of the house. Carefully considering where to put everything and utilizing unused rooms is beneficial. Thus, having as much designated storage as you can is the most crucial guideline to follow.
Although it is human nature to fill empty spaces, it is better to be mindful of identifying needs versus wants. As mentioned in an article by The Seattle Times, keeping the clutter away reduces anxiety and stress. Additionally, it can enhance productivity, save time, and promote mental and physical health. To achieve the benefit of managing, organizing, and cleaning belongings more efficiently, here are the creative ways to utilize under-stairs storage.
How to Utilize Under-stairs Storage
Here are some underrated storage spaces in the house that you can maximize:
Cupboard
In most two-story houses, the stairs always take more space than needed. Some people used the stair as a divider between living and dining to create privacy. Although this idea is superb, there is no harm in doubling the functionality of the stairs. 
Creating a hidden cupboard below the staircase is one way to achieve an effective storage solution. This transformation method has been implemented in a student boarding apartment in Mexico. By incorporating a hidden cupboard below the staircase, the cupboard may act as a "dumping ground" for bulky kitchen appliances. If we opted for an open cabinet, the cupboard may serve as a small coffee and tea station. It will benefit us with extra space to prepare morning breakfast or a small nook for storing cereals and rice cookers. 
The combination of having open and closed storage can also be incorporated into the under-stairs space. We may utilize the upper open shelves while keeping the lower part closed to reduce clutter.
Playroom
Tiny houses for families with children always need extra storage for kids' toys. Sometimes, the small dimension of the children's bedroom only allows the space to be used for sleeping. But, children that reach pre-school age need more room to do exercises and activities that boost their cognitive skills. 
The vacant space beneath the stair landing can be utilized to its maximum capability by installing a customized playroom for the children. Stair landing has the ideal scale for children to sit and read under. The strategy to transform an unused area into an ideal play-and-study corner can be used to make the space more effective. According to the same article, Lauren Goldman of l'oro Designs introduced this fantastic method to make use of the big corridor to do homework, build legos, and read in their mini library.
Laundry Room
Small rooms in high-rise buildings may not have sufficient space for laundry and storing cleaning supplies. Under-stair storage has the benefit of being specifically tailored to our needs. Constructing a laundry room beneath the stairs is easier. You may choose to conceal the cleaning supplies by installing a hook on the sliding door. Also, you can install the front-loaded washing machine without adding any doors to the room, and make use of the vertical space as a drying rack. By having extra space for cleaning supplies and built-in laundry, you can elevate the whole room to be more clean, tidy, and ordered. 
Home Office
Teleworking or working from home is a phenomenon that influences how houses go through transitional changes. A 2021 research has collected 1,800 surveys regarding telework spaces and found that most houses are insufficient to adapt to the work-from-home setup. This finding shows that staying at home during the pandemic is proven to make storage organizations more popular. 
Among the trends, working spaces with closed storage become crucial. The under-stairs space is targeted to be transformed into a 'work-from-home' setup. To improve productivity, working spaces are created as a small extension of the dining room, which evokes aesthetic pleasure. Some even install a smart-storage system by incorporating a built-in electrical socket and portable office lamp to better assist their lifestyle in adapting to the pandemic. Clear containers and collapsible home essentials are also favored to store documents.
Entryway
Lastly, a survey of approximately 4,000 American households discovered that the pandemic spurred adjustments at the house level. Home adjustments during the pandemic are preferred because it allows for additional storage and repurposing of existing rooms. One of the most creative ideas to elevate the under-stairs space is customizing it for extra purposes. 
If the stairs are located near the entrance, it's best to utilize the unused space below it for multifunction areas. To do so, maximizing available space on the stair walls and ceilings can be considered a solution to enhance the room's capacity. It can be repurposed for hanging coats, bags, and accessories. 
You can also install a low bench with several rooms for shoe storage, or optimize it as storage for packages and food deliveries. To get the best out of the space, you may also put a hanger for storing handy but miscellaneous items, such as keys, rings, hand sanitizers, and masks.
For more articles on storage room organization, visit the Home Organization Science Labs. Using the research of the Institute for Life Management Science, the lab produces courses, certifications, videos, and other learning materials. Check out the Home Organization Science Labs today.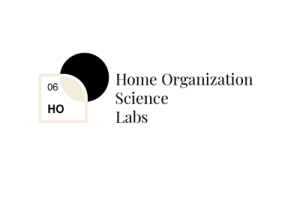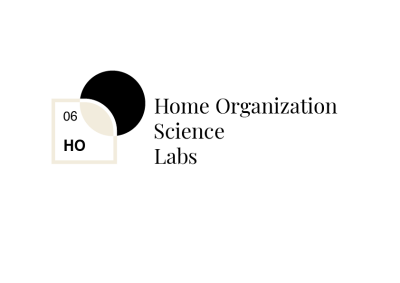 Photo by Max Vakhtbovych on Pexels