Have you ever felt stressed, anxious, or depressed and wished you had a way to express and cope with your emotions? If so, you might benefit from art therapy, a form of psychotherapy that uses creative methods to improve mental health and well-being. 
Art therapy can help you explore your inner world, communicate your feelings, and find new ways to heal. Whether you draw, paint, sculpt, or collage, this therapy can offer a unique and effective way to manage various mental and physical challenges. 
This article will explain what art therapy is, how it works with depression, and what benefits it can provide for people of all ages and backgrounds.
What is art therapy?
Art therapy is an amazing resource for individuals dealing with depression, as it provides a creative and unique way to process their emotions. It blends traditional therapy techniques with art-making to create a powerful tool for managing symptoms of depression and promoting a greater sense of well-being. 
It's interesting to learn that doctors have noticed people with mental illness often express themselves through art, like drawings and other artworks. This has led to the use of art as a healing strategy, which has become a significant part of the therapeutic field. Nowadays, art is even used in some assessment and treatment techniques, highlighting its value as a tool for promoting mental well-being.
This innovative approach has been highly effective in helping people express themselves and gain a deeper understanding of their emotions. In short, art therapy is an exciting and effective way to address depression and improve mental health.
How does art therapy work for depression?
During therapy sessions, art therapists can employ a range of techniques, including visual art, painting, drawing, music, dance, drama, and writing. However, among these techniques, drawings and paintings have been historically recognized as the most useful and effective part of the therapeutic process within psychiatric and psychological specialties.
Using painting as a tool can help cancer patients express their feelings of anxiety and fear, as well as vent negative emotions through projection. This approach can lead to a significant improvement in the mood of patients and can reduce symptoms of depression and anxiety.
This highlights the importance of the visual arts in the context of mental health treatment and shows how art therapy has been used successfully for many years to help individuals with their emotional and mental well-being.
Advantages of art therapy
At the core of depression treatment lies the concept of creation. When people create art, they are empowered to create new thoughts, emotions, and behaviors, which can be a constructive way to deal with the negative thoughts often associated with depression. Additionally, to reduce stress and anxiety, art therapy can also be a relaxing and meditative process.
Increases dopamine levels
Research has shown that viewing art can increase dopamine levels and activity in the brain's frontal cortex. This can lead to feelings of pleasure similar to being in love.
Creates a safe space for self-expression
Art therapy can also improve a sense of self-expression. Through guided or spontaneous artistic production, people can experience profound benefits not found in other therapeutic modalities, such as finding means of expression that do not require verbal communication.
For example, someone who struggles with expressing their feelings verbally may be able to do so through painting, drawing, or sculpting, and this can be a helpful way to process difficult emotions and gain a better understanding of oneself.
Develops new ways to cope
In addition, art therapy can help people develop new coping mechanisms and build self-esteem. It can also be a fun and enjoyable way to express oneself, which can be helpful for people who are feeling down.

So, if you are struggling with depression, this kind of therapy may be a helpful way to manage your symptoms. It is a fun way to express yourself creatively without judgment and can also positively impact your mood and well-being.
How to find an Art Therapist?
If you want to try art therapy for depression, the first step is to find a qualified art therapist.  Be sure to look for someone licensed and experienced in working with individuals struggling with depression. Here are some tips for finding an art therapist:
Ask your healthcare provider for a referral.

Search online for art therapists in your area.

Look for someone licensed and experienced in working with individuals who are struggling with depression.

Read reviews of art therapists before making an appointment.

Schedule a consultation with a few different art therapists before deciding.
Once you have found an art therapist, it is important to communicate your goals and expectations for therapy. Be open and honest about your feelings and experiences, and don't be afraid to ask questions or share any concerns. Remember, art therapy is a collaborative process, and your therapist is there to support you and help you achieve your goals

In conclusion
Art therapy is a powerful tool that can help individuals manage depression. Providing a non-verbal outlet for expressing emotions can help reduce symptoms of depression, boost self-esteem, and empower individuals with a sense of control. If you're struggling with depression, consider exploring the benefits of art therapy to improve your overall well-being. This is a creative and engaging way to take charge of your mental health.
If you would like to see more resources on depressive disorders, check out the Personal Resilience Science Labs. The lab uses the research of the Institute for Life Management Science to produce courses, certifications, podcasts, videos, and other resources. Visit the Personal Resilience Science Labs today.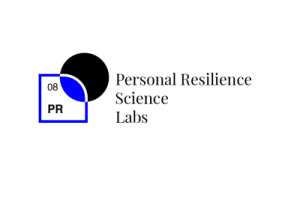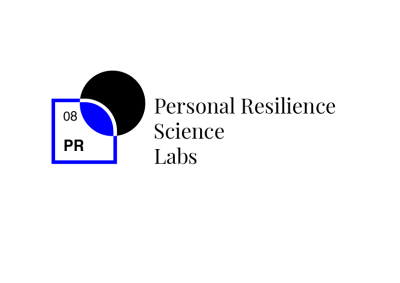 Photo by Zero on Pexels